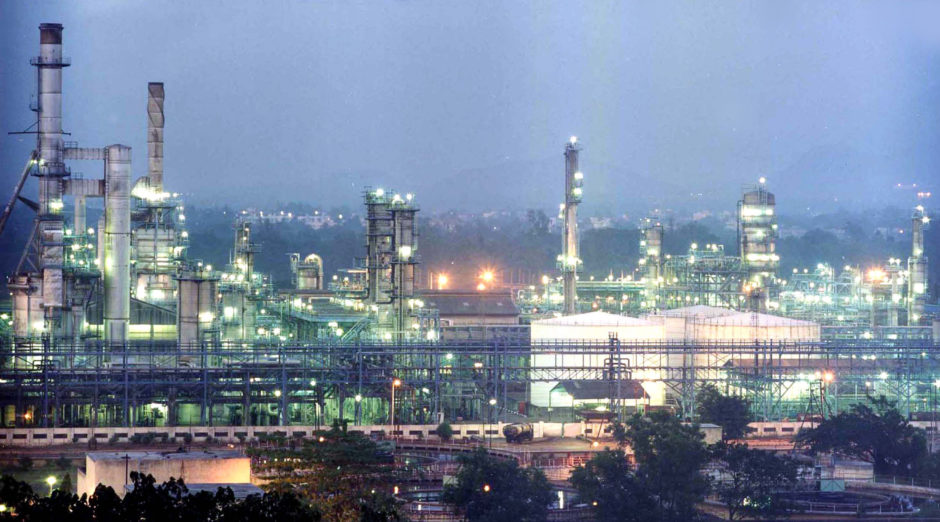 If the energy story of the first two decades of this century was China, that of the period to 2050 will be India.
Over the next two decades, the South Asian giant will see more energy demand growth than any other country, and will add capacity equal to the entire European Union's electricity system by 2040.
New Delhi's decisions, and how the rest of the world interacts with India, are crucial for achieving the linked goals of energy security, access and limiting climate change.
India's population is estimated to have overtaken China's this January. GDP growth of about 7% this year should outstrip its northern neighbour's 5%. China's maturing demographics, the bursting of a real estate bubble, and trade disputes will limit its future potential, while India powers ahead.
The Centre for Economics and Business Research forecasts that by 2035, India will join China and the US as a $10 trillion economy.
Meeting demand
Energy is a key opportunity for India. But it is also a threat to projected prosperity. India is one of the world's most densely populated large countries. Its own petroleum resources meet only a moderate share of domestic demand.
Although adjacent to the Middle East and Central Asia, geography and political relations with neighbours means it relies on ship-borne supplies of oil and gas. Price spikes driven by geopolitics or consumption booms have often damaged the Indian economy, driving up inflation and trade deficits.
For now, India has benefited from discounted supplies of Russian crude, but dangers arising from the war in Ukraine or other disruptions remain.
The country does have massive resources of coal. These provide 57% of primary energy, more even than in China, with only South Africa among leading nations being more dependent.
But the black rock contributes to a heavy burden of pollution, and will be increasingly unacceptable as India moves towards its 2070 net-zero carbon target. Even in the short-term, supply bottlenecks and weather conditions often risk the reliability of electricity generation.
From the national energy approach to tackle these issues, five key points stand out: access to modern energy; renewables; hydrogen; electric vehicles; and natural gas.
Access
India has now officially reached 99% electrification, although connections in remoter areas may be patchy. This is still an impressive achievement, and an example for other developing countries.
It already has the sixth largest hydropower, the fifth largest solar, and fourth largest wind installed capacity in the world.
India had planned to boost renewable capacity from about 166 GW in late 2022 to 500 GW by 2030, and to meet half of its energy requirements from renewable sources. This is estimated to cost $223-300 billion.
At the COP26 event in Glasgow in November 2021, India agreed with the UK and France on the One Sun, One World, One Grid initiative. This would link the electricity systems of south and south-east Asia and the Middle East, then at later stages connect to Africa and then the rest of the world. This green grid would be based on solar and other renewable energy.
Competitive renewable energy can also be used to produce hydrogen. India's Green Hydrogen Mission intends to produce 5 million tonnes per year by 2030, about a sixth of projected global demand for renewable hydrogen by then.
Although it targets exports, it's more likely this output would be used mostly in the fertiliser and other industrial sectors. Indian conglomerates such as Adani Group, Reliance Industries and Acme have ambitious plans for the fuel, both at home and abroad.
EVs
Only about 2% of automobile sales in India currently are electric, but the market for battery-powered scooters, motorbikes and rickshaws is booming. Central and state government tax exemptions and high recent fuel prices have attracted customers, though more charging stations are needed.
The government vehicle purchaser is also increasing procurement of electric buses. New Delhi wants to reach 30% electric vehicle sales by 2030, and Deloitte now thinks India's demand for gasoline and diesel could peak in the mid-2030s.
Gas is a more challenging topic. The official target was to raise the share of gas in energy demand from 6% in 2017 to 15% by 2030, improving urban air quality as has happened in China. But by 2021, the situation had barely changed.
With domestic output lagging, India is exposed to the expensive international LNG prices that emerged in late 2021 and worsened in 2022 as Russia throttled gas supplies to Europe. Though prices have subsequently eased somewhat, they remain uncompetitive against coal or even oil. The world LNG market is likely to remain tight to 2026.
So in October, under its 2016 Hydrogen Exploration and Licensing Policy (HELP), the Ministry of Petroleum and Natural Gas offered blocks for competitive bidding, mostly in offshore and deepwater areas, as part of a continuing effort to boost self-sufficiency.
Manufacturing
The growth of the domestic market across numerous clean energy sectors is a major opportunity for the Make In India programme of boosting manufacturing. Europe and the US are also seeking to diversify supply chains away from China and towards countries less prone to rivalry.
Competitive manufacturing centres are needed to ensure the cost of low-carbon technologies continues its precipitous fall over the past decade.
Batteries, electrolysers, electric vehicles – particularly two- and three-wheelers – solar panels and wind turbines all offer promise, as do less high-profile components of the green transition. But this will demand an intelligent upgrading of infrastructure, skills, technologies and marketing.
India Energy Week in the IT hub of Bengaluru between 6-8 February brings key insights into all these developments. The stability and security of the world energy system and climate rests on how successfully India can meet its challenges. Fulfilling its vast future energy needs will be achieved by intelligent partnerships of government, Indian and international companies.
Robin M. Mills is CEO of Qamar Energy, and author of The Myth of the Oil Crisis
Recommended for you

INTOG reaction: Industry has 'strong appetite'