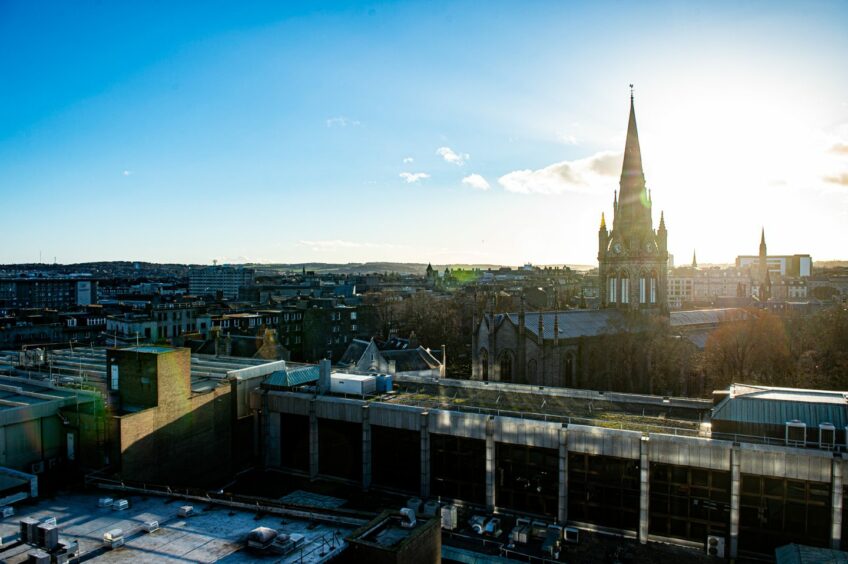 Offshore Europe's 50 year anniversary is an occasion to celebrate the huge success the energy industry has brought to Aberdeen and Northeast Scotland over the past five decades.
The city has a geographical advantage it has leveraged very successfully since the 1970s to create an oil and gas powerhouse for the UK.
Fifty years on and we stand on the cusp of a new rotation in the energy cycle: the transition to a decarbonised system. But it has to be just that – a well thought out transition.
While the success of the past five decades is clear to see, comparable success in the coming 50 years is not guaranteed. It will require hard work, capital investment and a willingness to adapt quickly to lead the transition to ensure its success.
Uniquely placed
As a city, Aberdeen has many tools in its box to make this achievable.
We have two outstanding universities with a heavy leaning towards energy and shaping future leaders of the sector.
We have a highly skilled and dynamic workforce with an abundance of experience working in a challenging and innovative industry.
Innovation has been a thread running through the iterations of the city's development for the past 50 years and the companies and organisations active can push this forward in the shift to cleaner energy.
There are great examples of tech innovation at the big oil and gas and services companies in the region, specifically in the shift to offshore wind. But this adaptation and adoption of new tech needs to accelerate to expedite development.
There is a risk that if the industry does not move quickly enough the city could easily lose out to national or international rivals. There is speedy development of offshore wind support bases in Dundee and Edinburgh and Tyneside is coming up on the tracks rapidly too.
Stavanger has always been a traditional competitor with Aberdeen for the mantle of Europe's energy capital and that battle is likely to intensify as new opportunities emerge and capacity expands.
With this in mind, Aberdeen must leverage its unique position as an existing centre for energy innovation with access to the right people and infrastructure to seize the rich opportunities presented by the transition.
There is one area that gives pause for concern, however. Access to capital is fundamental if Aberdeen, Scotland and the UK are to succeed as leaders in the new energy paradigm.
Scottish National Investment Bank stepping in to support supply chain as private sector goes cold
Our experience at Addleshaw Goddard is that this is proving difficult. It is hugely challenging at the moment for companies to access funding in the UK, certainly at the levels seen in the US.
While in the US Venture Capital funds are very much 'risk-on' and willing to take a punt on 10 companies in the knowledge that probably only one (at best) will succeed, that culture doesn't fully exist in the British market.
We do have institutions here such as the Scottish National Investment Bank, Scottish Enterprise and Scottish Government who are supporting the shift to clean energy.
But much more private investment is required and there is a big question about where that comes from and how quickly. Can we engender more of the risk-on investment appetite and VC culture seen in the American market in the UK and specifically in the energy sector?
Organisations such as the Net Zero Technology Centre (NZTC) in Aberdeen are doing great work on this front. There needs to be more incubators and facilitators of investment in technology to futureproof the industry and gear it up for success, particularly with data, AI and tech being the drivers of the energy transition.
So while there is huge amount for us to celebrate as an industry as Offshore Europe convenes in Aberdeen this year for the first time in 2019 I hope it also acts as a catalyst for the clear thinking required for Aberdeen and the Northeast to thrive in the future energy landscape.
We have unique advantages in our region and workforce that must be utilised to secure the city's place as Europe's energy capital. And if we can collectively answer the question around investment and access to capital then there is definitely a pathway to success that builds on the achievements of the past five decades.
---
David McEwing is co-head of international law firm Addleshaw Goddard's Energy and Utilities practice and based in Aberdeen.
Recommended for you

Reuters hosts Energy Transition Europe 2023 in London