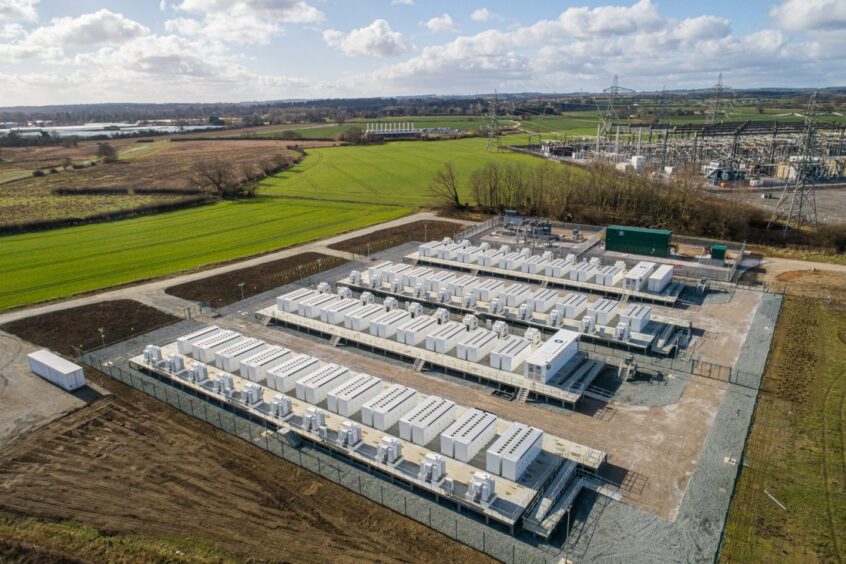 In August 2021, the government published its UK Hydrogen Strategy which mapped out plans to achieve its hydrogen production ambition of 5GW per year by 2030. Less than a year later, it doubled this target to 10GW, with at least half of this from electrolytic hydrogen (green hydrogen).
Whilst a welcome – and necessary – step forward for the UK hydrogen market, the scale of the challenge is clear.
Global hydrogen demand continues to grow (up 3%, or 95 million tonnes, in 2022 compared to 2021), but currently less than 1% of total hydrogen output  is produced using renewable energy.
Green hydrogen technology development and roll out is expected to grow rapidly to meet this rising demand and – especially during this initial period of growth – it will be crucial to carefully examine and learn from the successes and challenges of other energy technologies already in play at scale in the UK – like battery storage.
This sector in particular has experienced its fair share of stumbling blocks but, despite these initial challenges, recent reports show the market is on the brink of explosive growth, with capacity set to hit 24GW by 2030.
A number of the issues faced in the early days of battery storage development will also likely need to be addressed by the hydrogen industry if the UK is going to be a leader in the global green hydrogen race.
Land rights and grid connections – co-location with renewables?
In the early days of utility scale battery development in the UK, there was a considerable focus on the potential for co-locating the battery with a renewable energy facility. In some cases, the model envisaged the battery working in conjunction with the renewable energy facility e.g. for load shifting purposes. In other cases, the battery would be operated independently from the renewable energy facility, but would share its grid connection.
We expect to see similar discussions playing out in the context of green hydrogen production projects. A production facility could be powered from renewable electricity imported from the grid, provided (for government revenue support purposes) times of generation are matched to times of consumption for hydrogen production. However, we anticipate many developers looking to establish direct wire connections between a production facility and a renewable energy facility which is located either on the same site or no more than a kilometre or two away.
As with battery storage facilities, the co-location of a hydrogen production facility with a renewable energy facility will require a careful assessment of the impact of this on the planning consents, land rights, grid connection agreements, finance arrangements and (where appliable) subsidy mechanisms in place for the renewable energy facility.
Planning rules and new technologies
Another obstacle encountered in the early days of utility scale battery development in the UK was the lack of familiarity with projects of this kind on the part of key decisions makers in the planning process. Planning officers who had never dealt with planning applications for the installation of large lithium batteries may have been reluctant to approve a scheme because of concerns over fire safety or contamination.
We expect developers of hydrogen to encounter similar issues and they will need to educate decision makers on the nature of hydrogen production and storage facilities and the reality of the risks associated with these. Many people will associate hydrogen with the risk of catastrophic explosions and this association may well need to be addressed during the planning process.
Supply contracts
Many challenges have arisen for lawyers and their clients (both developers and funders) in securing robust contracts for battery storage projects. What does an appropriate set of performance warranties look like for a battery storage project, as compared to a more familiar renewable energy project? And even if the contract is sound, what scope is there for enforcing that contract against a supplier based in, say, China?
We see developers and funders of green hydrogen projects (and their lawyers) needing to navigate a similar learning curve so that the right contract(s) are in place for the construction and maintenance of the production facility, backed by trustworthy, financially sound counterparties.
Revenue streams
This fundamental question is one that applies to both battery storage projects and hydrogen production projects. However, there is perhaps less scope than on other issues for drawing direct analogies between the two project types.
In a physical sense, there is just a single route to market for a grid connection battery storage facility, albeit that commercially there are a number of different markets in which a battery storage operator could choose to participate for revenue generation purposes.
By comparison, there are likely to be many potential different uses cases for hydrogen and different ways, physically, of delivering that hydrogen to a particular customer e.g. through the vehicles or pipework.  Unlike many (although not all) battery projects, the particular market(s) in which a hydrogen project developer is looking to participate may well dictate the physical location of the production facility.
For the time being at least, another key distinction between battery storage and hydrogen production projects in the UK is the availability to the latter of government backed revenue support.
Whilst battery projects have been able to access the Capacity Market, capacity agreement revenues have generally constituted only a relatively a slice of the overall revenue pie for a project.  By comparison, hydrogen project developers who are allocated a Low Carbon Hydrogen Agreement have the potential to benefit from price certainty in in respect of a much larger proportion of the expected output from their projects.
Hydrogen can and should play a key role in the UK's transition to net zero. The UK has the right expertise, ingenuity, and geographical make-up to deliver large scale projects. The market must learn from the lessons of battery storage to avoid the potential pitfalls that reduce viability and stand in the way of widespread deployment.
Recommended for you

Britain loses green jobs in latest blow to net zero transition