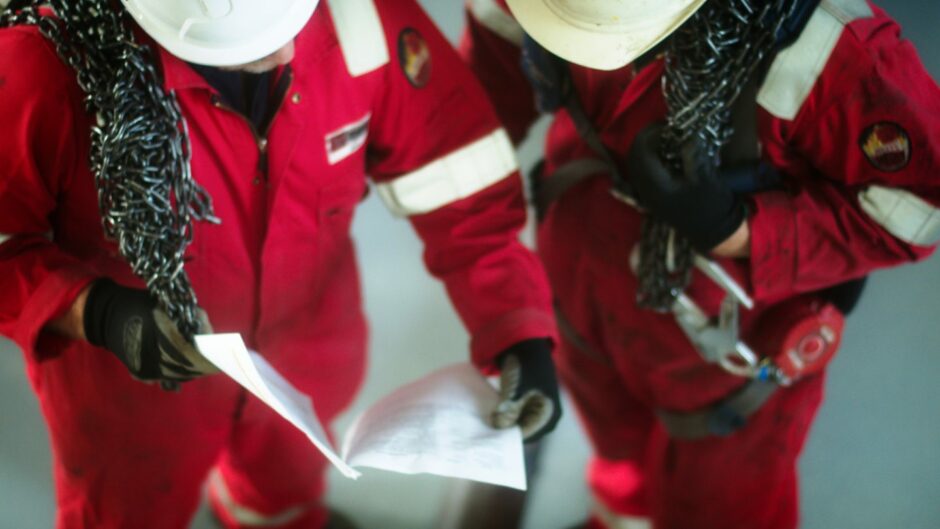 Recent warnings from the UK's competition watchdog shows why the energy industry should be more careful than ever when sharing information and experiences with each other.
Skills shortages, pay negotiations and industrial relations are already high on the boardroom agenda of many energy companies. But with labour markets now gaining the attention of competition regulators, boardrooms and their directors are at risk of heavy fines and individual disqualifications.
Competition authorities across the globe, including the UK's Competition Markets Authority (CMA), have been shifting enforcement activity beyond the traditional focus of product price, quality and availability towards  competition for labour.
As a result, energy companies should have a new boardroom agenda item – ensuring their efforts in securing the best talent don't fall foul of competition law.
On 9 February 2023, the UK CMA published new competition law guidance reminding all employers that they must comply with competition law when setting wages, working conditions for new and existing employees, and policies on staff recruitment and retention.
Given the competition for specialist skills – which will only increase as exciting new green technologies enter the market to drive towards carbon targets – this announcement from the CMA is significant.
The fact that regulators in Europe, North America and Asia are also opening investigations into anticompetitive conduct in labour markets only make this concern bigger, and more global. It means that companies will come under the microscope and the risk of penalties such as heavy fines and director disqualification are a reality across a number of jurisdictions.
What are the key competition law concerns?
The CMA has three major concerns in the labour market:
No-poaching agreements: agreements between two or more businesses not to approach or hire each other's employees, or not to do so without the other employer's consent.
Wage-fixing agreements: agreements between two or more businesses to fix employees' pay or other employee benefits, such as wages, bonuses and working conditions.  For example, agreements to pay the same wage rates or set maximum caps on pay.
Information sharing: employers must not share confidential information about the terms and conditions their business offers to its employees. This includes information that is not publicly available relating to wages, bonuses, and other working conditions.
What does this mean for energy companies?
It is understandable to think terms like "no poaching agreements", "wage fixing" and "cartels" only appear on rare occasions.
However, in attempts to drive best practice for employer and employee, HR professionals are often tempted to discuss and share recruitment experiences and challenges, the current talent pipeline and the general salary and benefits packages for candidates.
This type of information is commercially sensitive and, if shared between employers, can inadvertently result in collusion.
Information sharing doesn't need to be documented, or formal, to present a risk.  It's not even necessary that exchange of information forms  part of a formal agenda item or takes place in a work setting.
For example, two banks were fined nearly £30m after employees shared confidential information about the banks' loan facilities during social, client and industry events (including a bowling event and a pub). And the CMA has opened two further investigations very recently.
Once confidential information is received, a company will be deemed to have acted on the information, even if in reality they have done nothing with it.
The only way to avoid this is a "noisy exit" by expressly rejecting the information, leaving the meeting or closing down the conversation, and making sure this is recorded.
In formal settings this should be in the minutes, whilst in informal meetings this should be recorded in contemporaneous notes. Good practice would include informing your compliance or legal team.
Taking part in benchmarks and surveys, e.g. on salaries, can also be a problem where the data shared reveals confidential information about competitors.
What are the consequences for breaching competition law?
Information sharing can reduce uncertainty about a key cost for competing businesses, thereby restricting competition, or creating a barrier to expansion or new market entry.
There are also high financial penalties for breaching competition law (up to 10 percent of a business' group worldwide turnover) and there are also individual penalties, this includes director disqualification orders and even criminal prosecution.
In a climate of skills shortages, new technologies and inflationary pressures the risk of technical collusion in relation to practices concerning recruitment and retention may be heightened.
This means that now is an ideal time for energy companies to audit and review processes and training to ensure compliance with competition law. The penalties for breaching competition law, even in informal settings, can be severe and as well as significant financial penalties and  criminal prosecution go further to long-term reputational issues with consumers, suppliers and current and potential employees.