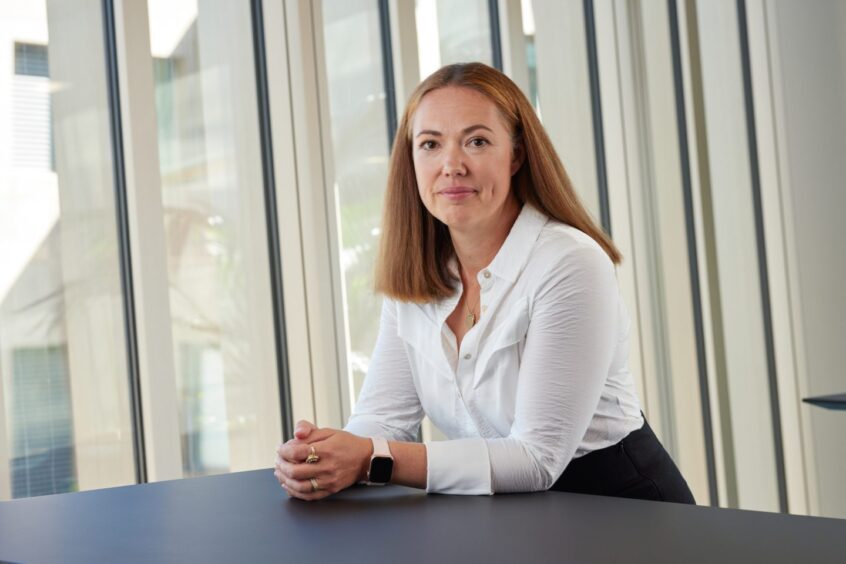 No more public money should go into hydrogen for domestic heating because electrification is the only viable means of decarbonising heating and hot water in UK homes, writes Jenny Curtis, managing director of Vattenfall Heat UK.
This is a key finding of the National Infrastructure Commission's (NIC's) Second National Infrastructure Assessment (NIA), and they are exactly right.
While hydrogen has a role in some parts of our economy, like transport and industry, numerous trials and studies demonstrate that it is not the right solution for heating homes.
Where it would increase consumers' bills and prove much less energy efficient than electric-powered heating.
Instead of losing time on hydrogen, we need to focus on getting the right low-carbon heating solutions set up in the right places for them.
Currently, the UK risks seeing heat pumps as the only solution to ending our dependency on fossil-fuel-based heating. But the best way forward isn't simply to replace every one of the UK's 26 million gas boilers with a heat pump.
One key challenge is that the electricity grid may not be able to support them in every home.
While heat pumps are one solution for particular areas and households, electrifying heating should also include making use of our existing surplus heat through the collective distribution of low-carbon heat through district heating networks.
District heat networks can recycle waste heat; from commercial premises like factories, sewage plants, professional kitchens and airconditioned offices, as heating and hot water.
The heat is distributed to homes and businesses through insulated underground pipes, with all operation and maintenance managed by the operator, rather than individuals being responsible for their boiler or heat pump.
Centralising heat in this way makes more sense – in terms of energy efficiency, but also installation, maintenance and running costs – than individual heat pumps for every household in a densely populated area.
We urgently need clear direction from the government. Swapping the nation's gas boilers for clean energy alternatives is one of our most pressing environmental challenges.
Currently, the UK is not on track to reach its legally binding target of net zero carbon emissions by 2050. And the government's own scientific advisors at the Committee on Climate Change have highlighted a lack of progress on low carbon heating as a key concern.
The way to decarbonise heat in urban areas is to create heat network zones for British towns and cities.
These zones map out and support the areas where networks will be the most cost-effective, low-carbon way of heating people's homes and businesses, and allow district heating operators to invest at pace and scale based on certainty of demand.
Clarity and standardisation are key as we work out the pathway to net zero. As we align behind this common solution, the private sector can invest in the appropriate technologies, the right skills and work with the public sector to drive positive change.
This will benefit everyone through lower bills, reduced emissions, decreased pollution and enhanced British energy security.
The NIA's recommendation that the same financial help – in the form of £7,000 grants – for households connecting to a heat network is a step in the right direction to ensuring we get the right tech in the right area.
This grant should be available to building owners as well to help connect whole apartment blocks to heat networks that are being developed in cities and larger urban areas.
Waste or surplus heat is an almost untapped energy source. To give an idea of its potential, in the EU such heat amounts to almost exactly its member states' total energy demand for heating and hot water in residential and service sector buildings (2,860 TWh/y).
These huge volumes of energy already exist. All we need to do is make use of them.
Demonstrated through the recent rise in heatwaves and extreme weather, we have no time to waste on solutions that are consistently shown as inappropriate for domestic heating.
We must rapidly decarbonise the UK's heating and hot water. But there's no single solution. It's about using the right tech in the right place: district heating networks in suitable urban areas and household heat pumps elsewhere.
Recommended for you

"No public policy case" for hydrogen to heat homes, says infrastructure report