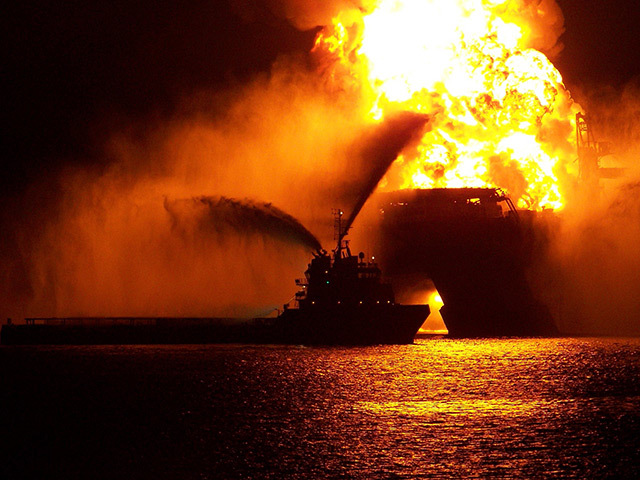 The Supreme Court in Texas may soon decide whether a "missing comma" will give BP access to Transocean's' $750m insurance in relation to Macondo. The Macondo blowout and the explosion that followed killed 11 workers and set off the worst offshore oil spill in US history.
In summary BP was to be named as an additional insured alongside Transocean on Transocean's insurance policy. The phrase under the microscope is:
"…except Workers' Compensation for liabilities assumed by [Transocean] under the terms of this contract."
Read it twice and still none the wiser? We are told the absence of a comma after "Compensation" may be worth $750m to BP. The debate has been exercising some of Texas' finest brains since 2011. Remember there is $750m at stake. Not that us lawyers won't arm-wrestle over a less valuable comma. I have seen a similar comma dispute over nearer $1m.
A simpler argument, and apparently BP's back up position, is that the contract is just plain ambiguous. If the Texas Supreme Court agrees, it is reported to be great news for BP, missing comma or no missing comma. BP appears to want to rely on a general rule of interpretation that says any ambiguity in insurance contracts should be interpreted against the insurance company.
A similar aid to interpretation is also seen in the UK, although usually where an insurer has "dictated" standard terms to a household consumer.
It won't surprise you that insurers covering exploration activities are not happy with the position being taken by BP's attorneys. Not least, they dispute whether BP should be able to rely on an aid to interpretation that came about to protect the vulnerable being taken advantage of. Texan lawyers are now apparently contemplating a new "sophisticated insured exception" which would deprive BP of this paternalistic protection. Sounds like moving the goal posts? Perhaps. But by the time you are in the game of debating punctuation sometimes both parties, and the judge, feel they can erect their own goalposts. The pitch can look like an obstacle course. Such litigation uncertainty is exactly why you need lawyers.
What can you do about it? How about not leaving the allocation of material liabilities to rely on a punctuation mark? With all due respect to BP, Transocean and their insurers here (I don't know aIl their circumstances), I think a general lesson for us all is that if you have a condition where millions may be at stake it's got to be worth at least a separate sub-clause. Yes, greater clarity can lead to longer contracts. Not always, but often. Get over it. Don't value brevity above clarity. Ultimately contract length is cosmetic. Give your contracts team some space to work. It could save you millions.
Peter Murray is a partner at Scottish law firm Ledingham Chalmers where he specialises in UK corporate law and international projects.
Recommended for you

Boris Johnson urges oil majors Shell, BP to invest in renewables