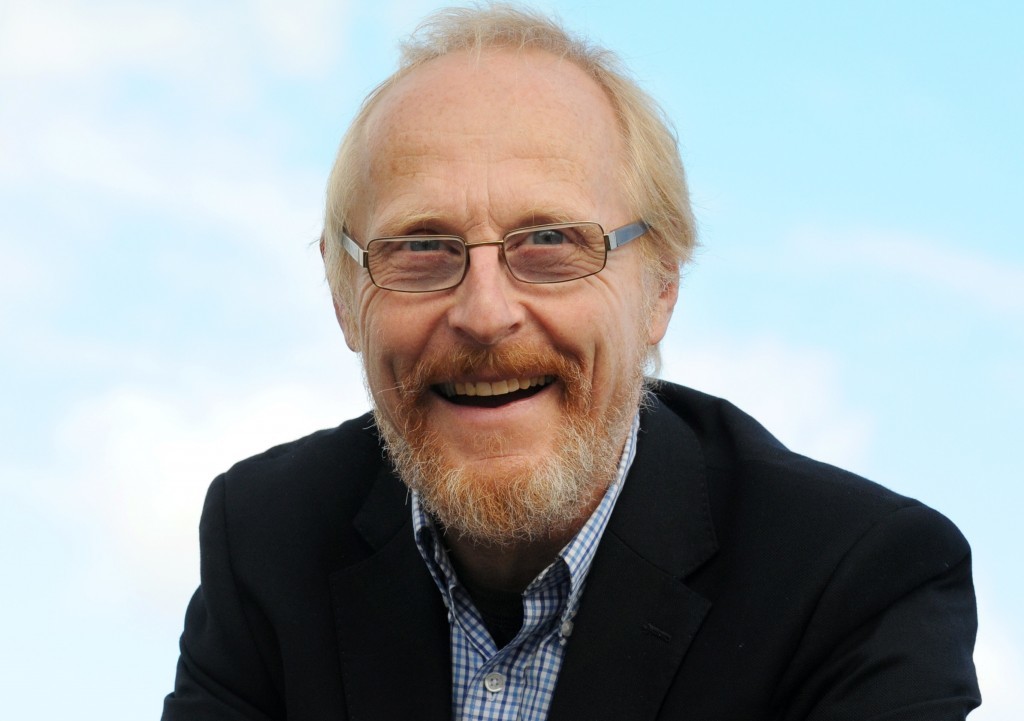 We're mostly aware of the saying "May you live in interesting times". However, it was not uttered by Chinese philosopher Confucius (551-471 BC); rather it is a 20th Century faux Confucian saying attributed to Frederic R Coudert at the Proceedings of the Academy of Political Science in the US, 1939.
Research reveals that what he actually said was, "May you live in an interesting age".
While the "interesting times" bit appears obscure as to origin, US President Kennedy used it in a speech in June 1966: "There is a Chinese curse which says 'May he live in interesting times'."
Like it or not we live in interesting times. They are times of danger and uncertainty; but they are also more open to the creative energy of men than any other time in history.
And they most certainly were in '66; what, with the Cold War between the Soviet Empire and the West and the Vietnam War, plus, of course, a very closed and rather threatening China under the iron rule of Mao Zedong (Mao Tse-tung).
Those of us who are "baby-boomers" thought we could fix the planet. We were Rockin' in the Free World, restoring the balance between human kind and nature and enjoying limitless cheap energy thanks to nuclear power.
Decades later, we are indeed living in an interesting age; what, with troubles in Iraq and Libya, with China now seeking to rival the US and a certain Mister Putin winding the clock back dangerously with his European neighbours.
We are not enjoying limitless cheap nuclear energy, though we are hopeful about renewables. Old King Coal is enjoying a renaissance in the global sense despite his lousy environmental credentials. Supplies are plentiful and cheap.
The surprise is Big Oil (and Gas). This resource rules like never before despite allegedly being on its last legs five years ago. We were heading towards Peak Oil and the $250 barrel; with gas maybe not far behind.
Then along comes shale gas (and oil). The US is headed for self-sufficiency and is even considering exporting at least LNG. American (and European) manufacturing that had migrated in large measure to China and its neighbours is now returning, fuelled by cheap domestic energy and cost inflation across Asia-Pacific. Though vigorous, the Chinese pace of growth has slowed; India's economy has eased back too; while the EU is a moribund mess.
Demand for energy continues to grow, but at a slower pace. With more oil being produced than consumed, despite massive declines from hydrocarbon provinces such as the North Sea, a supplies overhang has emerged, leading to the current slump in oil prices from $115 in June to around $80 today.
Significant pain already being felt has as a result of last week's do nothing decision by Opec suddenly intensified sharply, though a sensible fiscal decision by Treasury on December 3 could help alleviate the situation at least a little.
But hang on. Pause for a moment and think what the situation would be if we never had the wars in Iraq, troubles in Libya, and the Chavez legacy in Venezuela.
There would have been a rout long ago because output capacity would have far exceeded demand. Oil prices might never have reached much past the $21 barrel that Saudi Arabia wanted in the late 1990s at the time of the last price slump.
The 10-plus years of relative prosperity that the North Sea has enjoyed since the late 1997 through 1999 slump that took the price of a barrel of Brent to below $10 briefly would never have happened.
Unless, of course, the industry had become super-smart at working together, harnessing technologies able to make the difference, looking after its people, and with a fiscal regime that allowed the North Sea industry to get along well enough, even with oil fetching say $20-30.
And here's the rub. Because of the way the wheels of fortune turned, the North Sea industry took its eye off the ball and became flabby. $100-plus oil masked the re-emergence of bad management.
Bosses failed to meet the objectives set by the crisis-born Oil & Gas Industry Taskforce that grew out of the prior crisis-fuelled CRINE and CRINE Network initiatives of the 90s, and especially effective management of production decline.
Government screwed up in the way it managed the North Sea through the DTI and later DECC . . . with their car boot sale approach to licensing rounds. It failed to invest in state-financed systematic seismic. It failed to invest properly in R&D. Energy ministers were a joke and the Treasury was arrogant.
The London Stock Market and its regulator must accept blame too, especially its lax oversight of AIM . . . that unfettered casino where hedge funds have been allowed to run riot, effectively destroying a stack of baby oil companies lured into the North Sea by DTI/DECC initiatives such as Frontier and Promote licences.
And so here we are at the end of 2014, a year that started out well but which is ending badly for the North Sea, with the prospect that oil prices could be stuck in the $70-80 groove for some time to come.
But let's be positive. Such prices ain't that terrible, even if some oil companies are walking away.
With the Wood rehash of CRINE, CRINE Network, OGITF and various other bits and pieces as a guide, there is no reason why the industry cannot become super-smart at working together, harnessing technologies capable of making the difference and looking after people . . . not firing them. And make money.
But there must be a fit for purpose fiscal regime to underpin the Herculean effort that you guys are absolutely capable of.
It is indeed an interesting age.
Recommended for you

GALLERY: Were you at the Power of Energy Charity Gala?