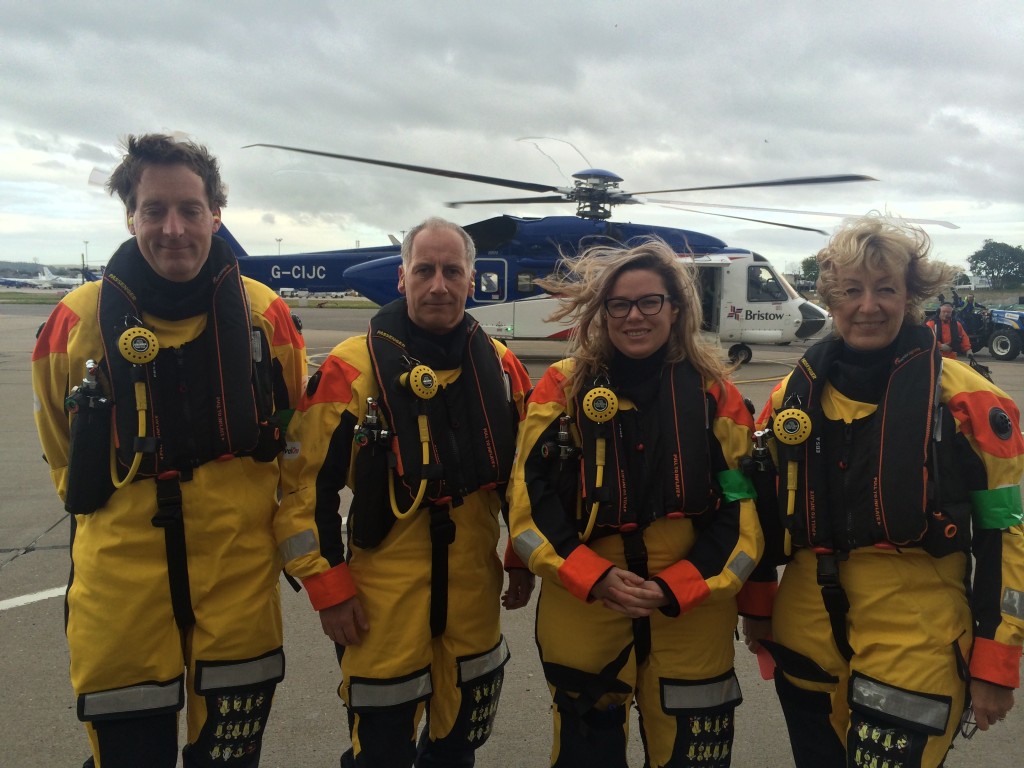 Did you know six Scottish Saints call the North Sea home?
Their names are Marnock, Mungo, Machar, Monan, Mirren and Madoes.
Or least BP used the patrons' names to distinguish the six reservoirs in its ETAP development.
They now represent a $1billion investment aimed at securing the North Sea's longevity.
Coincidence? Irony? Fate?
I don't think it matters.
No, the only that does matter is that BP showed an incredible vote of confidence in this industry when it needed it most.
With tumbling oil prices and thousands of North Sea job losses, it takes courage to raise your head above the pulpit and say 'we're spending a $1billion and we're spending it now – when everybody's backs are up against the wall'.
More than courage it takes foresight – the ability to see the bigger picture.
It's what Sir Ian Wood saw when he drafted the groundbreaking Wood Review.
It's what the Oil and Gas Authority (OGA) has been shouting about since day one.
And it's what was incredibly obvious standing on the rig, witnessing firsthand the boundless potential of the North Sea's technological prowess.
Every conversation I had with OGA chief executive Andy Samuel yesterday echoed the bigger picture – his need for the industry to start sharing.
Not the fingers-crossed-behind-your-back kind of sharing.
No, the OGA needs full disclosure, an open and honest admission of what went right and what struck out.
And BP's Trevor Garlick seemed more than up to the challenge.
BP's good news story is a welcome change in tide.
Yesterday's visit was full of high notes. The only disappointment came back onshore when I heard someone say, "Why is BP spending money when they're letting people go?"
The answer is simple.
Because if they don't spend the money now forget the bigger picture, there won't even be a nail worth hanging it on.
So here's to Marnock, Mungo, Machar, Monan, Mirren and Madoes – may they steward well.
Recommended for you

BP pairs with Well-Safe to decommission North Sea wells