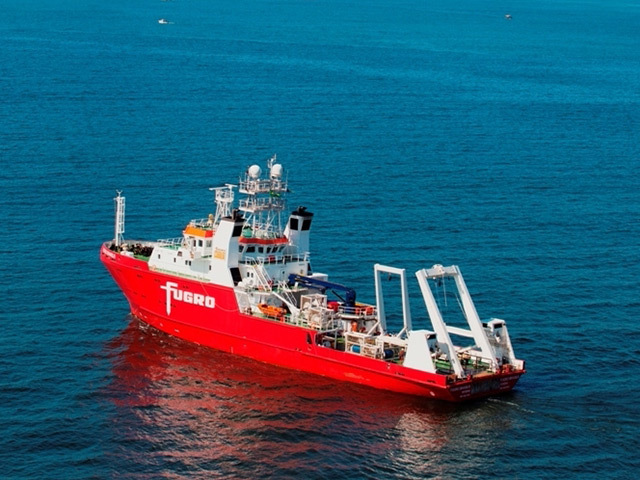 A Fugro vessel being used in the search for missing Malaysian Airlines flight MH370 has been temporarily put out of action – after a towfish being used in the search crashed into a 2200-metre mud volcano.
The company has been providing support to find the missing flight which disappeared in March 2014 with 239 people on board.
The Joint Agency Coordination Centre (JACC) said the sonar vehicle being carried by the Fugro Discovery struck the volcano with the vehicle's tow cable then breaking.
The unit fell to the seabed along with 4,500 metres of cable.
The towfish had been mapping the sea floor using 'side sonar' when the incident happened.
The vessel has been returned to Freemantle where a replacement cable will be installed on the vessel, while the spare towfish on board will be readied for future searches.
A spokesman for JACC said: "Yesterday, while conducting search activities in the southern Indian Ocean, Fugro Discovery lost the sonar vehicle deep tow (towfish) being used to search the ocean
floor.
"The towfish collided with a mud volcano which rises 2200m from the sea floor resulting in the vehicle's tow cable breaking. The towfish and 4500m of cable became separated from the vessel and are now resting on the sea floor."
Since the MH370 flight went missing almost two years ago, the only debris to be found from the plane was a flaperon that was washed up on a beach in Reunion last year.
Last year, Fugro said it was providing an additional vessel, the Havila Harmony, to join the search for the missing flight MH370 in the southern Indian Ocean.
The Dutch engineering company won a contract to help search for the flight in August 2014.