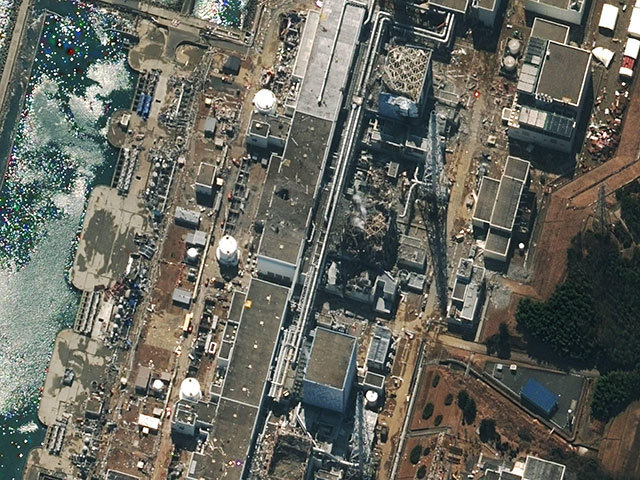 The former chairman of Tokyo Electric Power Co., Tsunehisa Katsumata, and two other executives have been indicted over the 2011 Fukushima Dai-Ichi nuclear power plant disaster.
The executives were charged without arrest for professional negligence, according to a Tokyo District Court official who asked not to be named because of internal policy. The indictments are the first time a court will examine whether the failure to prevent the worst nuclear disaster since Chernobyl constituted a crime.
Katsumata stepped down in June 2012 as chairman of Tepco, as the company is known. The two other executives are former executive vice presidents Sakae Muto and Ichiro Takekuro.
A group of independent attorneys, appointed by the Tokyo District Court, are proceeding with the indictment. The move followed an inquest last year that recommended the three be tried after Tokyo prosecutors initially declined to proceed with the case. The attorneys tasked with bringing the indictment weren't immediately available for comment. Attempts to reach the three former executives through Tepco were unsuccessful.
A record magnitude 9 earthquake and subsequent tsunami hit the Fukushima plant on March 11, 2011, knocking out power to cooling systems and leading to three reactor-core meltdowns. About 160,000 people were forced to evacuate because of radiation leaks. Most of the evacuated areas remain uninhabitable.
Clean-up efforts are also ongoing. The prime minister promised in 2013 that the government would take the lead in resolving ongoing water management issues at the Fukushima site ahead of the 2020 Tokyo Olympics. Several years later, hundreds of tons of water continue to pour into the reactor buildings, while tainted water at other parts of the site are still overflowing into the nearby ocean.