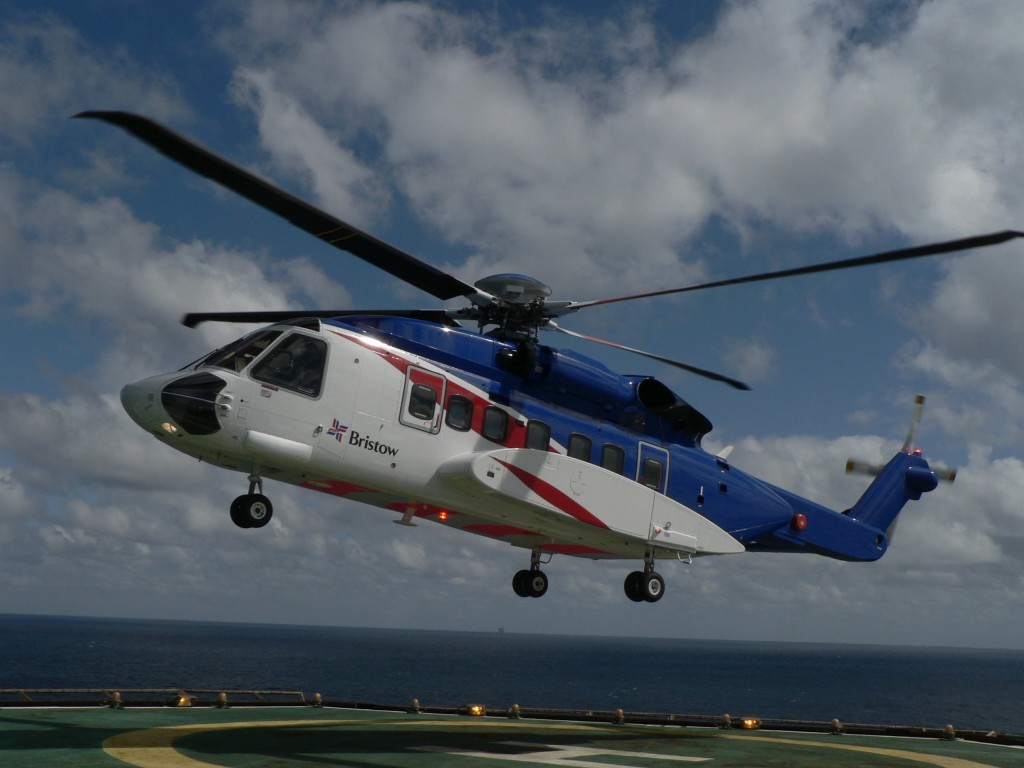 Bristow Helicopters has been recognised by Sikorsky for its role in evacuating hundreds of workers from six oil platforms in the North Sea.
The company help take 400 employees to safety from the Eldfisk and Valhall fields on New Year's Eve last year during severe weather conditions.
The incident happened after a 360-foot-long barge set loose by stormy weather and high seas drifted towards oil installations.
The barge, which was being used to transport cargo, was returning to Norway from Tunisia when its tow line broke.
Bristow crews, along with support from engineers, technicians and operations personnel, utilised nine Sikorsky S-92 aircraft to help with the mission.
Chief executive Jonathan Baliff said: "On behalf of our crews around the world and especially the 49 employees involved in these evacuations, we are incredibly honored to be recognized for this operation.
"Known for its reliability and advanced technology, the S-92 offered a variety of mission capabilities that were key to this Norway response and vital to the flexibility of our operations, even in the harshest of winter weather conditions."
The mission meant Bristow had to evacuate offshore personnel away from the threatened platforms to other rigs in the area outside the danger area and to a safe onshore location as quickly as possible.
Workers then had to be transferred back to their worksites in the following days.
Once the job was completed, nearly 800 workers on 40 flights had been transported over three days.
BP and ConocoPhillips were forced to evacuate platforms and shut down production early on Hogmanay amid concerns they could be hit by the barge that had broken its anchor.
The barge was eventually secured and brought under control by owners Eide Marine.
Recommended for you

Sky not the only limit in future North Sea aviation