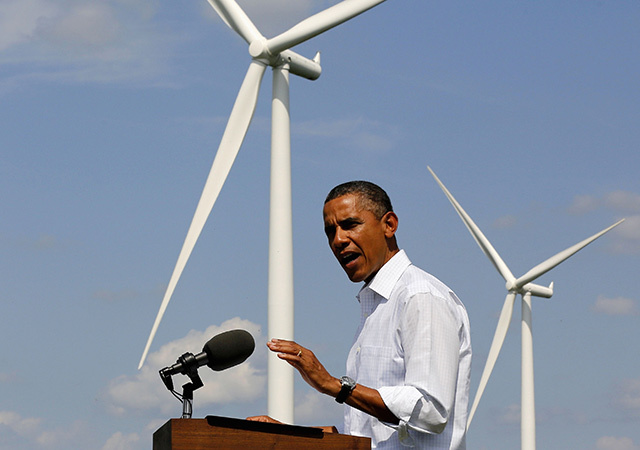 The sharply divided US Senate has passed a comprehensive energy legislation for the first time in nearly a decade, forging a rare bipartisan compromise — even if the result is far less ambitious than energy packages of years past.
"It's probably not going to be known for the sweeping changes it makes to the U.S. energy system," said Sarah Ladislaw, director of the energy program at the Center for Strategic and International Studies.
"But it is a big deal because it shows bipartisan energy policy is still possible. In this Congress, in energy policy, that matters."
Crafted by Energy and Natural Resources Committee Chairman Lisa Murkowski, an Alaska Republican, and the panel's top Democrat, Maria Cantwell of Washington, the bipartisan measure, S. 2012, seeks to upgrade the nation's aging pipeline and power infrastructure, boost energy efficiency in federal buildings and streamline applications for exports of liquefied natural gas.
It's not as far-reaching as the energy packages that cleared Congress in 2005 and 2007 — which boasted hallmark programs such as the Renewable Fuel Standard — but its passage would be milestone for a Senate known for gridlock.
"Legislation is back and forth, give and take," Murkowski said of the compromises that she made to get a bill to the floor. Nevertheless, "I think there's recognition that what we have built is a substantive, solid package."
The chamber last passed a broad energy measure during the George W. Bush administration, clearing a bill that aimed to increase U.S. energy independence by cutting reliance on imported oil and boosting fuel economy standards for cars. Since then, the U.S. energy landscape changed, as shale production made the country the world's largest oil and gas producer and cut reliance on imports. And, under President Barack Obama, energy bills have stalled over partisan differences about climate change.
Murkowski and Cantwell, aiming to avoid a political morass, drafted a bill that addresses some of the nation's most pressing energy issues while skirting those most likely to provoke partisan debate. Nowhere in the bill's 424 pages is there a provision about ethanol or greenhouse-gas emissions from the power sector, two of the most politically charged issues.
Recommended for you

Biden's energy policy takes shape with wind and power line projects