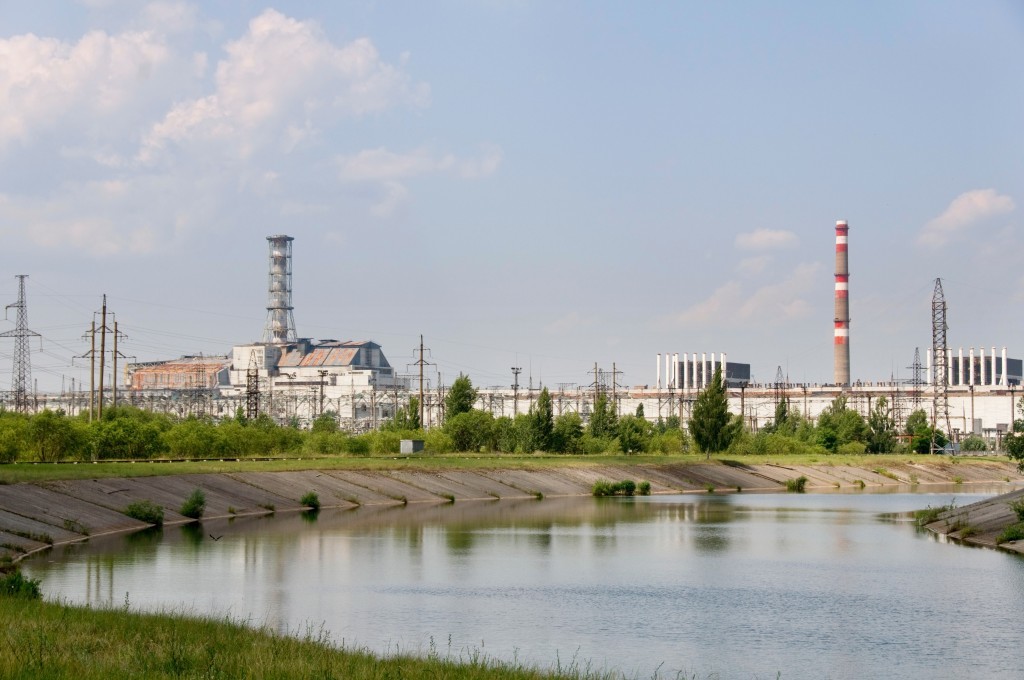 Ukraine marked the 30th anniversary of the explosion at Chernobyl, the world's worst-ever nuclear disaster.
A vigil was held at midnight yesterday in the Ukrainian town of Slavutych, where many former Chernobyl workers were relocated, and more tributes were being held throughout the day.
Some survivors said the chaos of that time is etched in their minds forever.
About 600,000 people, often referred to as Chernobyl's "liquidators", were sent in to fight the fire at the nuclear plant and clean up the worst of its contamination.
The initial explosion at the power plant killed at least 30 people, exposed millions to dangerous levels of radiation and forced a wide-scale, permanent evacuation of hundreds of towns and villages.
The final death toll from Chernobyl is subject to speculation, due to the long-term effects of radiation, but ranges from an estimate of 9,000 by the World Health Organisation to a possible 90,000 by the environmental group Greenpeace.
Thirty years later, many could not hold back the tears as flowers and candles were brought to a memorial to the workers killed in the explosion.
Some of the former liquidators who survived were dressed in white robes and caps for the memorial, just like those they were wearing in the aftermath of the disaster.
Andriy Veprev, who had worked at the Chernobyl nuclear plant for 14 years before the explosion and helped to clean up the contamination, said memories of the mayhem in 1986 were still vivid.
"I'm proud of those guys who were with me and who are not with us now," he said.
Lidia Malysheva, a former Chernobyl worker whose family was relocated from Pripyat to Slavutych, said the memories of the disaster are embedded in all survivors' minds.
"We come here every year and every year it feels like the disaster was yesterday," she said. "People say 30 years has passed, but I can't believe that."
More commemorative events were being held later on Tuesday outside the Chernobyl power station as well as in Belarus and Russia, neighbouring countries that also suffered from the Chernobyl fallout.
Ukrainian president Petro Poroshenko led a ceremony in Chernobyl, where work is under way to complete a two billion euro (#1.55 billion) long-term shelter over the building containing the exploded reactor.
Once the structure is in place, work will begin to remove the reactor and its lava-like radioactive waste.
Mr Poroshenko said: "We honour those who lost their health and require special attention from the government and society.
"It's with an everlasting pain in our hearts that we remember those who lost their lives to fight nuclear death."
In Russia, President Vladimir Putin said in a message to the liquidators that the Chernobyl disaster was "a grave lesson for all of mankind".
Recommended for you
X

Sparrows staff told take 7% pay cut or face contract termination