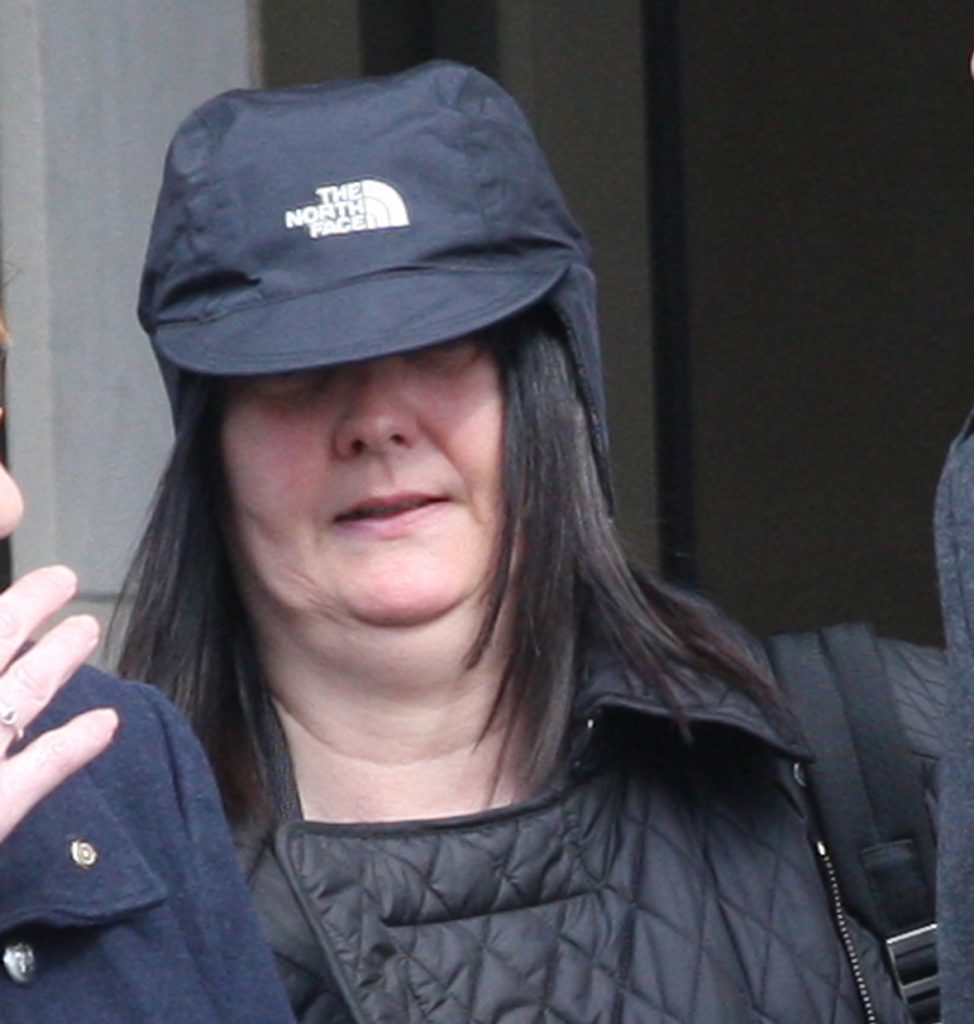 A high flying oil industry executive with a previous conviction for embezzlement stole more than £1.3 million from her employers.
Jacqueline McPhie, 46, pocketed £1,376,935 whilst working as the Vice President for Finance at Altus Intervention in Aberdeen between March 2013 and April 2014.
The High Court in Edinburgh heard on Tuesday how McPhie earned £146,848 per year from the firm which supplies equipment and equipment for north sea projects.
But the bumper pay packet still couldn't satisfy her love for the high life. McPhee hatched a complicated scam to divert funds from the business and used the cash to subsidise a bling bling lifestyle.
Prosecution lawyer Alison Di Rollo told the court that McPhee spent £80,000 buying a Range Rover Sport car.
She also splurged between £60,000 to £70,000 on a new garage and driveway and £30,000 on a "bespoke" summer house in her garden.
McPhie also liked to cook more than her company's books – the court heard that she splashed out £52,000 on a new kitchen for her home.
And the crook – who was given 300 hours community service 16 years ago for stealing £250,000 from previous employers – spent the rest of the cash on fancy foreign holidays and designer clothes.
McPhie, who currently lives with her parents in a caravan in Arbroath, is currently embroiled in a bitter divorce battle. She also faces proceeds of crime action and the possibility of a jail sentence.
The story emerged after McPhie pleaded guilty to a charge of embezzlement before judge Lady Wise.
Deferring sentence for the court to obtain reports, the judge said: "You have pleaded guilty to extremely serious offences."
On Tuesday, Ms Di Rollo told the court that McPhie had one previous conviction for embezzlement. She was given community service and probation in October 2000 after pleading guilty at Paisley Sheriff Court.
On that occasion, she took a quarter of a million pounds whilst working as a finance manager with Inchinnan based Inventec over a seven day period in 1999.
McPhie, who was then living in Balloch, West Dunbartonshire, was also charged with embezzling £20,000 in April 1997 whilst employed as finance manager with Greenock based Chicony Electronics Litmited.
However, she pleaded not guilty to that charge and prosecutors dropped the allegation. However, McPhie didn't learn her lesson from her conviction. She started working for Altus in Aberdeen.
Ms Di Rollo told the court that McPhie had full "oversight" over the company's finances and had the trust of bosses. Ms Di Rollo added: "The accused's role as VP finance entailed her supervising the finance team, consisting of two finance managers, eight account assistants and a number of cost and credit controllers.
"She had control of monies for the company's operations in the UK and West Africa. With responsibility for producing management accounts, she had full oversight of the company's financial performance and reported costs, revenues and turnover on a monthly, quarterly and yearly basis to the managing director and the parent company in Norway.
"She had autonomy over approval of invoices received for payment with full access to company bank accounts. "She enjoyed a high degree of responsibility within the company and was in a position of considerable trust."
The court heard that McPhie's husband was the sole director of a company called Craigie Knowe Limited, a contractor's firm which was registered to the family's home in Aberdeen's Great Western Road.
Ms Di Rollo said that McPhie had "full access" to the company's bank accounts and was a signatory to them.
The court heard that McPhie's husband had nothing to do with his wife's antics. The court heard that McPhee then started using her husband's company to carry out the frauds.
Ms Di Rollo said: "In the spring of 2013, not long after she had started to work for Altus, one of the finance managers noticed high value payments being made into the Craigie Knowe account.
"She questioned the accused about them.
"The accused told her the payments related to the creation of a branch of Altus in Cyprus and the sums involved where high because of the involvement of solicitors in Dubai. "Being relatively new to the business, but knowing that the company was expanding to branches out with the UK, she accepted the explanation without further question.
"The accused told her that she – the accused – would take care of all the invoicing for the project.
"On May 19 2014, the Police Service of Scotland received intelligence that the accused had purchased two heritable properties in quick succession, for cash, without the legitimate means to do so and that there had been a series of suspicious transactions through her personal bank account.
"The two properties in question were 16b Allan Street, Aberdeen, purchased on April 4 2014 for £128,000 cash, and 11 Keith Lodge, 48 Cameron Street, Stonehaven purchased on May 9 2014 for £250,000.
"Intelligence was also received that two large payments had been made to Altus Intervention to Craigie Knowe Ltd. Subsequent investigation with Altus revealed that not only were these bona fide payments but between March 1 2013 and April 29 2014, the accused had approved seven invoices for payment to Craigie Knowe Ltd which in turn had generated eight transactions transferring a total of £1,376,935.20 to that company.
"Staff confirmed that Altus Intervention had not contracted with, or otherwise engaged in any legitimate business with Craigie Knowe and that all of these payments were fraudulent." Police then launched an urgent investigation into McPhee's scam.
Detectives discovered that she had faked invoices and had also faked emails from senior Altus Intervention staff which authorised payments to McPhie.
The court heard that police then detained McPhee on June 2 2014. She confessed to what she had done on her way to Aberdeen's police HQ.
Ms Di Rollo said: "Whilst en route to Aberdeen Police divisional headquarters, she stated: 'I'll tell you everything, it's got nothing to do with my husband.' "The accused went onto state that the money had been spent on the purchase of the two properties in Aberdeen and Stonehaven.
"She also spent £80,000 on a Range Rover Sport, between £60,000 and £70,000 on a new garage and driveway, £30,000 on a bespoke summer house in her garden and £52,000 on a new kitchen. "There were also holidays abroad and clothes."
The court also heard that Altus had managed to recover £238,701.90 from McPhee. Defence advocate Tony Lenehan told the court that his client was involved in a "bitter" divorce from her husband and that she was now living in a caravan in Arbroath.
Mr Lenehan also told the court that he would receive his plea of mitigation until McPhee's next court appearance.
McPhie will be sentenced at the High Court in Edinburgh on May 31 2016.
Recommended for you

Former Aberdeen oil worker, 74, admits historic sex abuse of girls