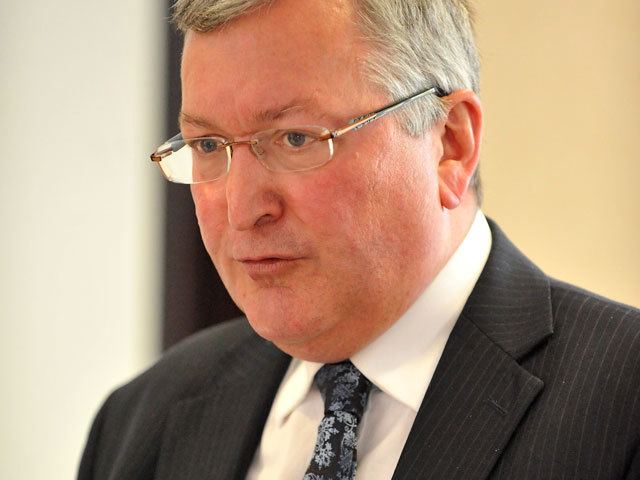 Nicola Sturgeon has unveiled her new Cabinet in a reshuffle which has removed Fergus Ewing from his energy role.
The former Business, Energy and Tourism Minister has been replaced by Keith Brown, who takes on responsibility for energy policy as part of the newly-created portfolio of Economy, Jobs and Fair Work.
Ewing has been tasked with addressing rural challenges, improving transport and broadband links.
John Swinney leaves his finance role and handed oversight of Scotland's economy to Brown, former infrastructure secretary, and former transport minister Derek Mackay.
The First Minister pledged to split the finance portfolio when she was re-elected on May 5 and she has appointed Mr Brown to a newly-created post.
Derek Mackay has been appointed as Cabinet Secretary for Finance, overseeing the introduction of Scotland's new tax powers.
Mr Swinney will take on the education portfolio in addition to his role as Deputy First Minister and lead minister for public sector reform.
The First Minister said: "The new Cabinet also reflects my focus on the economy, with three key appointments to implement our economic agenda.
"Derek Mackay will take up the post of Cabinet Secretary for Finance and the Constitution, where I am certain that, following his strong performance as transport minister, he will continue the excellent work of his predecessor in overseeing the introduction of new tax powers.
"The economy portfolio will be enhanced with a new post of Cabinet Secretary for Economy, Jobs and Fair Work to be filled by Keith Brown.
"He will build on his successful delivery of key infrastructure projects across Scotland and work intensively to secure investment into Scotland and support more people into work."