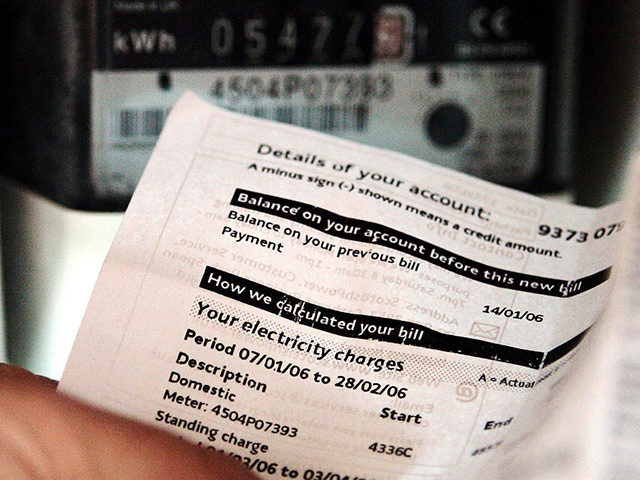 The gap between average Big Six energy tariffs and the cheapest deals on the market has increased significantly since the competition watchdog began its investigation into the sector, figures show.
Which? has called on the Competition and Markets Authority (CMA) to set out how it will judge the success of its proposals to improve the market for consumers after finding that the gap between the average Big Six standard dual fuel tariffs and their cheapest equivalents has increased from £182 in 2014 to £329.
Despite the significant savings available, there had only been a 1.6% increase in the proportion of electricity customers and 2% increase in gas customers switching suppliers in that time.
The CMA is due to release the final report of its two-year investigation into the energy market later this month.
It has already found that there is "widespread consumer disengagement" and that British households could have been overpaying by around £1.7 billion a year, adding that the Big Six providers have been taking existing customers – 70% of whom are stuck on standard variable rate deals – for granted.
Which? said it remained concerned that the CMA's proposals would not lead to improvements for consumers.
It wants the CMA to outline in its final report how its proposals will help vulnerable customers who have never switched and are overpaying by hundreds of pounds, and commit to a review of the market after two years.
Alex Neill, Which? director of policy and campaigns, said: "It is right that the energy market has been investigated but during this time prices have continued to soar.
"If consumer trust is to be restored in this market then the CMA proposals must bring about real change in the energy market to benefit consumers who have been paying over the odds for gas and electricity.
"The regulator must set out how it will measure the success of its reforms and ensure they will be effectively reviewed, so that action can be taken if competition and consumer outcomes don't improve."
Recommended for you

Energy suppliers exposed to nearly £2bn debt as households struggle with bills