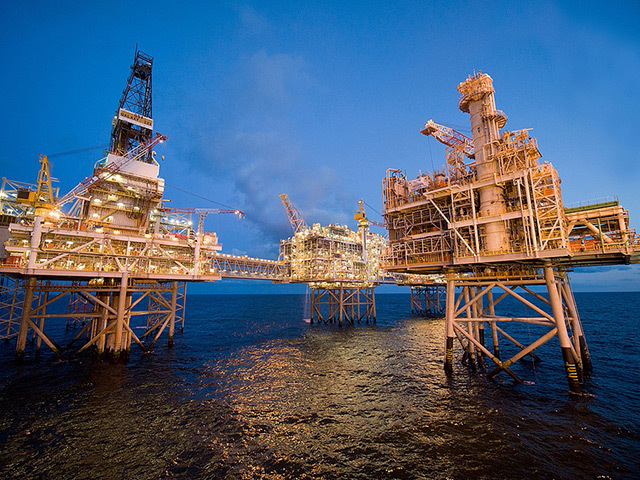 It is highly likely that Scotland's economy will be damaged if the UK votes to leave the EU, according to independent forecasters.
The latest report from the University of Strathclyde's Fraser of Allander Institute warns of the potential for loss of trade and worsening productivity growth in Scotland in the event of Brexit.
The institute found that the Scottish economy has weakened since it last reported in March 2016, with GDP data now indicating that the country came close to recession last year.
It now forecasts Scottish GDP growth of 1.4% in 2016, 1.9% in 2017 and 2.0% in 2018 – significant downward revisions to 2016 and 2017 from its March 2016 forecasts.
Scotland is now relying solely on the service sector for growth, the report found, while conditions in the labour market have "deteriorated significantly", as the job shedding associated with the consequences of the oil price fall and deteriorating export performance begin to take effect.
There is a "high probability" that output and growth in the economy would be hit further by the UK leaving the EU, the institute said.
"First, the likelihood would be that trading arrangements would be less favourable than in the EU," the report states.
"Not only would actual and potential Scottish exporters have to overcome a potentially weaker competitive position due to lower labour and total factor productivity, they may also have to face the additional hurdle of less favourable trading arrangements.
"Secondly, uncertainty attaching to a Brexit and the terms of any subsequent arrangements might worsen Scottish productivity growth through the negative effects on trade competition, inward investment and financial integration."
Brian Ashcroft, emeritus professor of economics at the University of Strathclyde, said: "The Scottish economy came within a hair's breadth of recession last year and with little improvement recently may fail to avoid a recession in the coming months.
"At a time when there is increasing policy concern about Scotland's productivity and growth performance, a vote to leave the EU would place an unnecessary burden on Scottish companies and economic policy."
A Scotland Stronger In Europe spokesman said: "The Fraser of Allander Institute is a highly respected and impartial forecaster of Scotland's economy, and this report deserves to be taken seriously.
"The European Union gives us full, guaranteed access to the single market – 250,000 jobs are linked to our trade with the EU and it is also the basis for inward investment in Scotland, where we come second only to London.
"Common sense dictates that jobs and investment can only be damaged by being out of Europe and its single market, and that is also the case for important EU rights such as protection for workers."
Commenting on the Fraser of Allander report, Scotland's Economy Secretary Keith Brown said: "While there are real challenges, including subdued global demand and the impact of the oil price on our offshore industry, Scotland's economy has proven resilient and continued to grow – with recent independent forecasts suggesting further growth this year and next.
"Across the world, people are still choosing Scotland as a good place to do business, with record inward investment in 2015 – putting us ahead of all other parts of the UK outside London. There has also been encouraging news from BP, with more than 500 jobs set to be created in the North Sea oil and gas industry. And the latest Bank of Scotland PMI indicated strong growth in new business in our private sector."