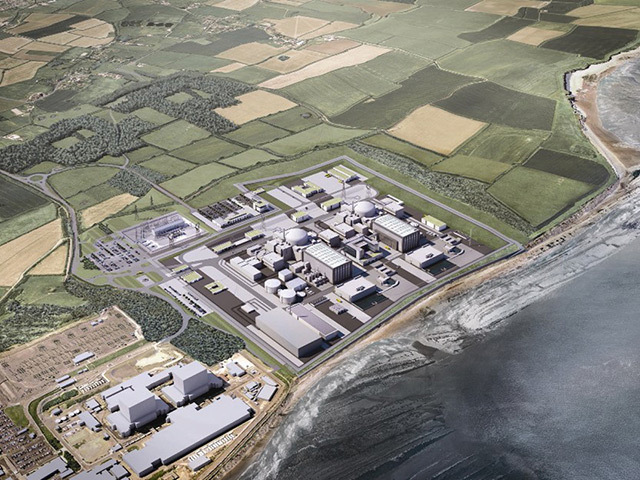 UK Prime Minister Theresa May has written to Chinese President Xi Jinping and Premier Li Keqiang to express her desire to enhance trade and strategic ties, her nation's new Asia envoy said.
Alok Sharma, on his first official visit to China since being appointed Minister for Asia and the Pacific last month, told Chinese Foreign Minister Wang Yi in Beijing on Monday that the UK attaches great importance to cooperation with Beijing, according to an online statement by China's foreign ministry. Sharma called China an "important global strategic partner."
The message comes amid growing uncertainty over what was only recently touted as a "golden era" of bilateral relations. May last month postponed approval of the 18-billion-pound ($23 billion) Hinkley Point nuclear power plant in southwest England — the first to be built in the country in three decades. The decision stunned Chinese and French backers who had hoped to sign construction contracts immediately.
In her correspondence, May said the UK supports China's hosting of next month's Group of 20 meeting in the city of Hangzhou, adding that she was looking forward to attending. Wang said China welcomes May's visit and hopes to keep up "dialogue and coordination" with the new UK government.
Beijing is "willing to work together with the UK's new government to deepen pragmatic cooperation and push ahead the Sino-UK ties towards the direction of 'a global comprehensive strategic partnership for the 21st Century'," Wang told Sharma at their meeting.
Feng Zhongping, vice president of the China Institute of Contemporary International Relations, a government-backed think tank in Beijing, said that if the Hinkley Point nuclear joint venture fell through, it would cast "a long shadow" over bilateral ties between Beijing and London. Feng said it may also "negatively affect" specific deals including a potential China-UK free trade agreement.
"The Brits probably haven't fully realized yet how it would impact China-UK relations," said Feng, who specializes in China's relations with Europe. "It would sour the entire atmosphere, and lead to the impression that there is little protection of Chinese investment in the UK."
In a BBC interview late last month during a G-20 finance ministers' meeting in the southwestern Chinese city of Chengdu, Chancellor of the Exchequer Philip Hammond said it was time for the UK to explore "new opportunities" after the vote to leave the European Union, and that the government had begun discussions with China on a free trade deal. China's Ministry of Commerce has expressed its openness to working with the UK on a feasibility study for such a pact.
During his meeting with Sharma, Wang said China hopes the UK will continue to practice a "proactive, open" policy toward China.
Less than three weeks in office after the departure of David Cameron, May's government cited the need for a "reliable and secure energy supply" and promised a final decision in the early autumn. China has urged the UK to reach "a decision as soon as possible." Writing in the Financial Times last week, Liu Xiaoming, China's ambassador to the UK, warned that the bilateral relationship is at a "crucial historical juncture."
China's 6-billion-pound investment in the Somerset plant was the biggest deal announced during Xi's state visit to the UK in October last year. Cameron hailed the agreement as evidence of flourishing ties.
"The UK's relationship with China is strong, growing and delivering benefits for both our countries," Sharma was quoted on the UK government website as saying before his meeting with Wang Yi. "Britain is open for business and an attractive destination for international investors, including from China."