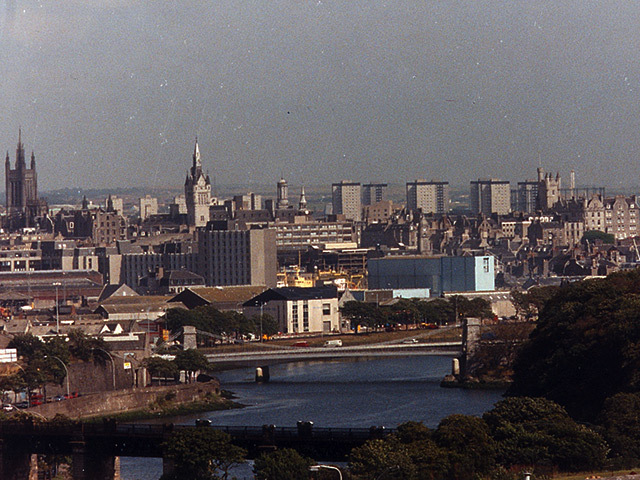 The plunge in the value of the pound can help to restore the fortunes of Aberdeen's commercial property market, an expert said yesterday.
Dan Smith, director in the business space team at Savills in the Granite City, added sterling's recent fall may already be offsetting some of the devastating impact of lower oil prices on the local economy.
The boost to firms in and around Aberdeen could have knock-on benefits for the area's property sector, he said.
Speaking about how Britain's commercial markets are impacted by the weaker pound, he said: "The shift in currency and consequential devaluation of sterling following the UK's decision to leave the EU has had a mixed effect on the UK's real estate industry.
"The commercial investment market has attracted interest from international money looking for discounted assets.
"Sterling devaluation alone has seen entry prices appear 15-20% cheaper than four months ago.
"On the flip side, currency market volatility has directly impacted overall build costs, with (international construction consultancy) Gardiner and Theobald reporting that a 10% decrease in the value of the pound has resulted in a 2-3% increase in build costs, where 60% of materials are EU imports.
"'Meanwhile, the luxury retail sector along with hotels have benefited from an increase in tourist and shopper footfall."
Currency movement was also having a "notable effect" on the oil and gas industry, he said, adding this was partially offsetting the current downturn.
He said: "The reason for this is because Brent crude oil is priced and traded in US dollars per barrel.
"The drop in the value of sterling against the US dollar has resulted in an almost instantaneous increase in the competiveness of UK-based companies who now offer a discount.
"As a result, a number of businesses located in Aberdeen are reported to be winning contracts in the Middle East, South America and so on, and servicing them from the Granite City.
"As Scotland continues to increase its exports related to the oil and gas industry, this new competitive edge is particularly significant.
"While it's too early for the uptick in global mandates for Aberdeen companies to influence their real estate decisions, it is a positive turn in events that is good for sentiment in the city."
Savills' data shows Aberdeen saw a modest pick-up in office demand during the third quarter of 2016, with 64,550sq ft of space taken.
It was the strongest quarter for office take-up since Q2 2015, taking the total for year to date to 146,514sq ft, the firm said.
Mr Smith added: "We're a long way from where the market was three years ago but the wheel continues turning."
Recommended for you

More oil rigs and vessels expected in Aberdeen, says Port boss