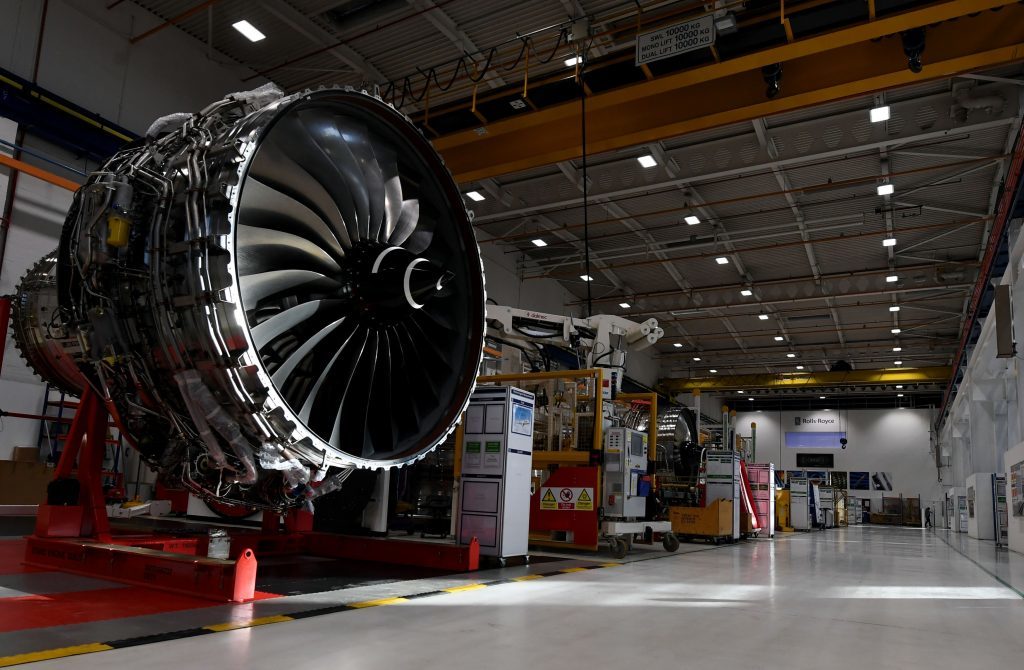 Around 800 jobs are being axed worldwide at Rolls-Royce as the group announced plans to slash costs in its embattled marine business.
The engine-maker said it was too early to say where the job cuts would fall.
Its marine business employs 4,800 people globally with around 400 in the UK, of which half are based in Bristol and the remainder across offices in the Midlands and a manufacturing site in Dunfermline, Scotland.
Rolls said the job cuts will be made next year as part of an overhaul to make annual cost savings of around #45 million to #50 million.
The move comes after the group has already slashed its marine division workforce from 6,000 in 2015 as it battles against a slump in the offshore oil and gas market caused by low crude prices.
It announced 1,000 job losses in the business in May and October last year.
A spokesman for Rolls said all parts of the marine business would be affected by the latest jobs cull, but added that the group would look to redeploy staff and avoid compulsory redundancies where possible.
The firm also plans to restructure the marine arm and cut senior management roles.
Mikael Makinen, president of the marine business at Rolls, said: "The ongoing market weakness that has followed the dramatic fall in the price of oil continues to have an adverse impact upon our order book and profitability.
"Reducing our workforce is never an easy decision, but we have no option but to take further action beyond the changes we have made to date."
The marine business operates across 34 countries, with the bulk of the workforce in Norway, where it has 1,900 staff.
It designs ships and systems, largely for the oil and gas market.
Rolls said in a trading update in November that there was no sign of a recovery in offshore oil and gas markets, adding that its order book in the marine division was "very weak".
Mr Makinen said on announcing the latest jobs cut: "This remains a fundamentally strong business, but we need to overcome the immediate challenges and focus our investments on the technologies that will shape our future growth."
Rolls plans to invest in a new research and development centre and an expanded services hub in Ulsteinvik, Norway.
It is also increasing its focus on developing further electrical and digital technology.
Rolls is undergoing a group-wide restructure under boss Warren East after falling profits.
Costs are being cut across the group and it confirmed last month that it was set to deliver savings at the top end of its target of between £150 million to £200 million.
Recommended for you

Incoming Shell CEO has 'most challenging job in history' of oil giant