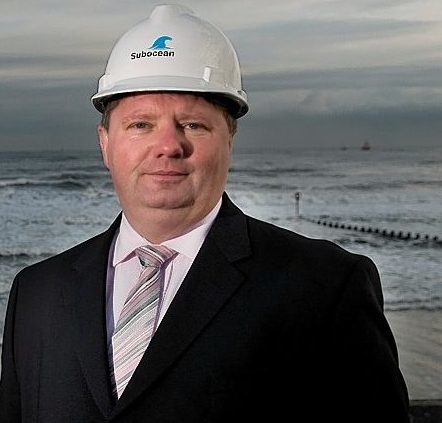 A group of workers who say they are owed thousands of pounds by an Aberdeenshire business are facing a bleak Christmas.
One contractor who said he was hired by Westhill-based Offshore Construction Resources (OCR) to work on a wind farm off Sussex has accused the firm of not paying him since September.
The worker, who asked to remain anonymous, said he is owed about £12,000 by OCR and that his situation is dire.
The man, from the north-east of England, said he missed his last mortgage payment and has not been able to buy any Christmas gifts for his wife or daughter.
He said about 35 people were in the same position, a number of them from Aberdeen.
"I've had to borrow money from family and friends," he said. "I've got no food in the house for Christmas yet and I've not got my daughter a present."
He said some of his Aberdeen-based colleagues had not worked for over a year before getting the offer from OCR.
Having stopped claiming benefits, they are now in an even worse financial position as they have not been paid for several months, he added.
OCR was subcontracted by Dutch firm Fugro to provide certain equipment and manpower during the underwater cable-laying phase of E.ON's Rampion Wind Farm project.
It is understood that a dispute between OCR and another firm subcontracted for the Rampion project has contributed to the delay in payments.
OCR director John Sinclair declined to comment. "Contractually, I cannot make any statement," he said.
Mr Sinclair was previously the managing director of Subocean Group, which also specialised in cable installation for wind farms. It went into administration in January 2011 after racking up multi-million pound debts.
Administrators eventually sold Subocean to Technip.
Mr Sinclair was also managing director of CNS Subsea, which had substantial debts when it collapsed in 2005.
Fugro's communications director Rob Luijnenburg was not immediately available for comment.
But Mr Luijnenburg did say last week that Fugro "felt extremely sorry" about the workers' plight and was "pushing for a resolution".
He said: "Six to eight weeks ago we were made aware by some of the subcontractors that they had not been paid at all right from the beginning of the project.
"And that's despite the fact we had given OCR a significant initial down-payment to make that happen, but that money doesn't seem to have been paid to these people."
He added: "We've stepped in to make sure OCR and their subcontractors have been talking to resolve the situation and we understand they're getting closer to a resolution.
"We have also looked at stepping in and paying these people directly, but, as a consequence of the contractual obligation and the way that things are structured, that is very, very difficult."