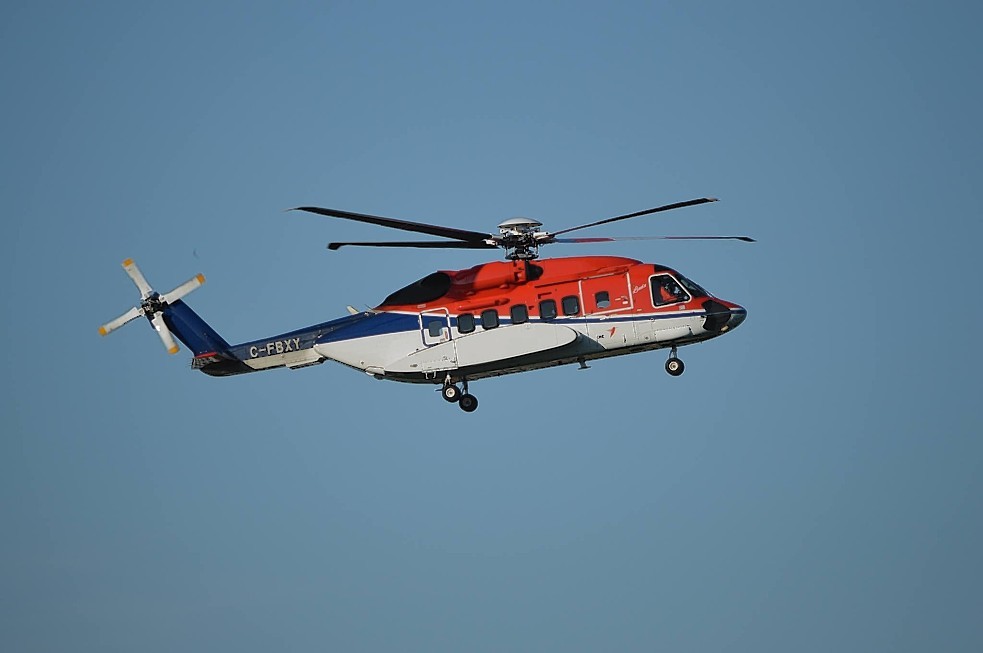 A helicopter "spun on the deck" of a North Sea platform as it made an emergency landing after getting into technical difficulties mid-air.
A source has claimed the Sikorsky S-92 took "gouges out" of the helideck, damaged its wheels and spun on the deck of the West Franklin when it was forced to land.
The copter was on a shuttle flight to the platform from the nearby Elgin Production Utilities Quarters when the incident occurred on Wednesday. There were nine passengers and two crew on board.
A spokesman for CHC Helicopter last night said the craft had experienced "unexpected control responses" as it made the landing. An investigation has been launched by the company.
The spokesman said: "We can confirm that one of the S92s operating from Aberdeen experienced unexpected control responses during the final stages of a landing at an offshore platform.
"The crew responded immediately in accordance with their training and the aircraft was successfully landed and shut down; there were no reported injuries among the passengers or the crew.
"The aircraft is being inspected by our engineers; we are making arrangements for the safe returnof the aircraft to allowthe investigation to continue.
"We are in close contact with the aircraft manufacturer and we will be keeping customers and fellow operators informed of any significant factual information as it emerges."
The Elgin and Franklin fields lie next to one another in the Central Graben Area of the North Sea around 130miles east of Aberdeen.
A spokeswoman for Total, the operator of the fields, said the crew and passengers were transferred safely onto the platform.
They were expected to return to the Elgin PUQ (Production Utilities Quarters) yesterday.
The spokeswoman said: "Nine passengers and two crew were onboard the helicopter at the time.
"All were transferred onto the West Franklin platform safely and arrangements are in place for them to return to the Elgin PUQ today, Thursday, December 29.
"CHC, operators of the S92 helicopter mobiliseda team of engineers tothe West Franklin to inspect the aircraft and prepare for it to return to Aberdeen.
"Arrangements are being made for the safe returnof the aircraft to allowthe investigation to continue.
"Total and CHC are working together to ensure the safety and welfare of all personnel at all times."
Recommended for you

New helicopters needed to 'meet demand' as number of available S-92s dries up