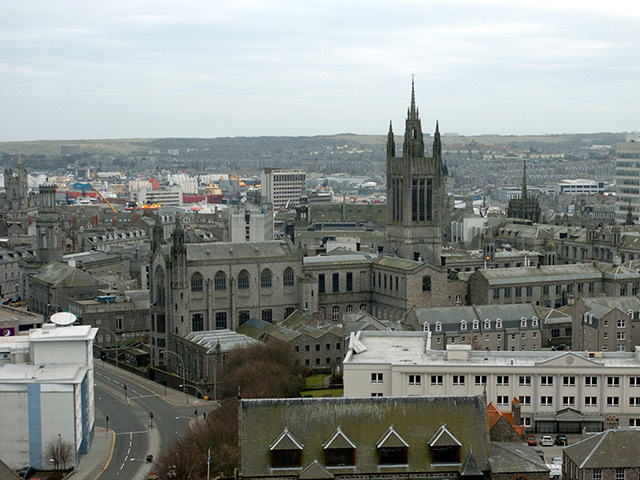 Aberdeen is the biggest faller in a leading lender's review of UK house prices in 2016.
Halifax says Europe's energy capital is one of only a few towns and cities suffering a drop in values this year, with Inverness also among the fallers.
Luton has recorded the biggest percentage rise in house prices among major UK towns and cities over the past year, while all 10 top performers are in south-east England, according to Halifax.
Large property price rises in central London over the past few years have led to growing numbers of people seeking property in more affordable areas within commuting distance of the capital, Halifax housing economist Martin Ellis said yesterday.
He added: "A few towns have experienced price falls, with the biggest in Aberdeen. It is highly dependent on the North Sea oil and gas sector. The substantial fall in oil prices in the past couple of years has hit the industry hard, with adverse impact on demand for homes in the area. Price declines elsewhere have been modest."
Aberdeen's average house prices are down by 6.9% on a year ago, at £203,425, according to Halifax.
The city's weaker market was highlighted by Church of Scotland officials recently knocking thousands of pounds off the asking price of a mansion in Rubislaw Den South that was expected to become Scotland's first £1million-plus manse.
Halifax lists Inverness among the five major towns or cities in the UK with the weakest or negative growth, with average prices in the Highland capital nearly 1% lower at £180,056.
Bob Fraser, senior property partner at Aberdeen-based law firm Aberdein Considine, said the figures reflected a "tough year" for sellers in the north-east.
"As with any market, 2016 has been about supply and demand," Mr Fraser said, adding: "There is a lot of supply because a number of people leaving the area because of work commitments elsewhere. As a result, demand has been suffering. That said, we are beginning to see signs of a recovery in Aberdeen and its immediate surrounding areas, such as Kingswells and Westhill.
"These were the first areas to suffer due to the oil crisis and they look like being the first to recover. These are grounds for optimism as we head into 2017."
Meanwhile, lender Nationwide says the Scottish market as a whole remains "relatively subdued", with prices up 2.2% over the year.
Recommended for you
X

Oil set for first annual gain in 3 years ahead of Opec supply cuts