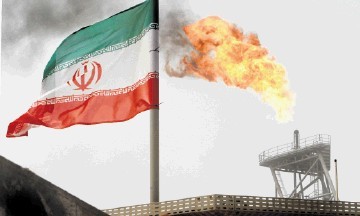 Tehran and Beijing will ink a contract worth $3billion in the coming weeks to upgrade Iran's oil refining capacity, a news report said yesterday.
Iran's deputy oil minister Abbas Kazemi said the investment would be focused on the Abadan facility, according to Iranian news agency Mehr.
"Last week, China officially opened the financing for the plan to fix and improve the quality of the Abadan refinery," Kazemi was cited as saying.
The signing of the deal is expected to take place next month when a Chinese delegation comes to Tehran.
Iran's infrastructure needs investment to make up for years of neglect while the country was hamstrung by international sanctions, imposed because of its nuclear programme.