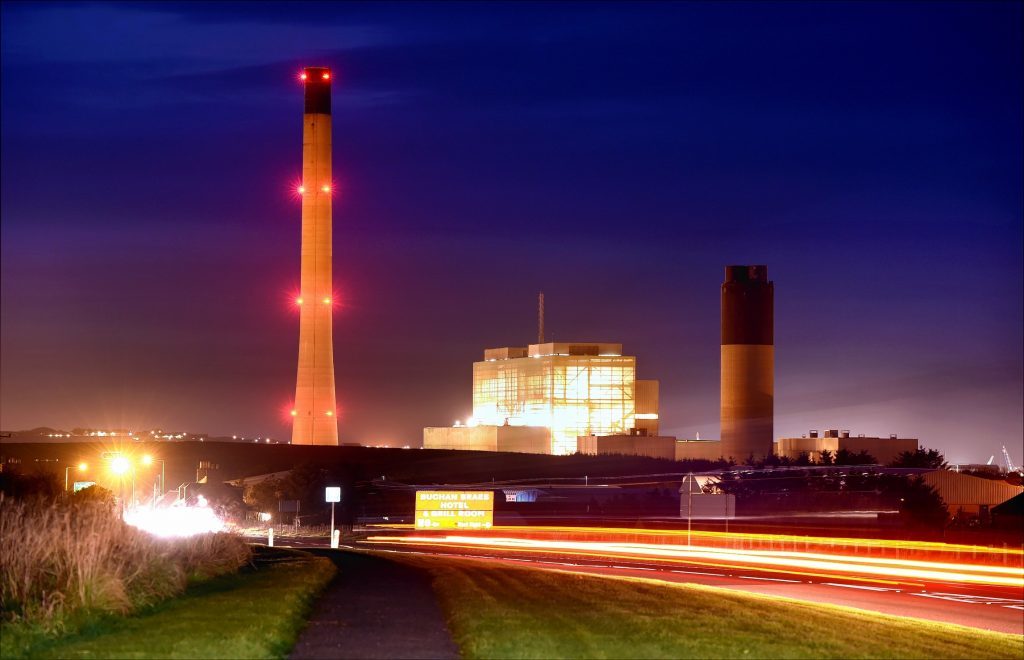 The future of Peterhead's power station is under threat after SSE announced a review.
Around 90 members of staff face losing their jobs at the energy company, with contractors also facing an uncertain future.
Scottish Energy Minister Paul Wheelhouse said the move was "worrying" for UK energy security and claimed ministers would be "negligent" if Peterhead's capacity was put out of use.
SSE declined to speak to the Press and Journal yesterday, but the firm revealed the gas plant is under review because it was not chosen to supply capacity to the grid in the event of an energy shortage.
Last night Banff and Buchan MP Eilidh Whiteford said the move had "serious" implications and said she was seeking "urgent talks with SSE and staff".
She said: "This has serious implications for Peterhead power station and I will be seeking urgent talks with SSE and staff representatives to clarify the implications of this decision."
Peter Chapman, north-east region MSP, also said he was writing to the firm.
Uncertainty has plagued the station since the UK Government scrapped a £1billion plan that could have seen Peterhead used in a groundbreaking carbon capture and storage project. This was expected to create hundreds of jobs.
Although the gas station has capacity to produce over 1,000 mega-watts of electricity, SSE said it failed to win business in the UK capacity auction for the third time in a row.
And they said its remote location means it is at a "disadvantage" because it pays higher costs to transmit energy to the grid.
In a statement SSE said: "The fact that Peterhead has failed to secure a contract in any of the three previous capacity market auctions, and other economic considerations, SSE will be reviewing future options for the station over the coming months and will engage with all stakeholders during this review."
Mr Wheelhouse said: "SSE's announcement that the future of Peterhead power station is under review is worrying.
"It exposes deep flaws in UK energy policy and highlights the real damage caused by high transmission charges.
"The Scottish Government and its agencies will work closely with SSE as they undertake their review to explore all options to secure a positive future for Peterhead and its workforce."
Mr Wheelhouse wants "urgent action" to safeguard the station.
He added: "The UK Government claims it wants more gas power stations, but there appears to be no mechanism to secure the future of existing capacity in Scotland or to address the damaging effects of high transmission charges that penalise generation in Scotland and risk our security of supply."
He said a meeting of the Scottish Energy Advisory Board will meet next week to consider SSE's plans.
Stuart Haszeldine, professor of carbon capture and storage at Edinburgh University called for an urgent review of Scotland's energy capacity in the wake of its possible closure.
He added that SSE's review was an "inevitable consequence" of the UK's national transmission charge pricing scheme.
He said it also makes Scotland too reliant on England to meet energy shortages.
"This needs to be very serious and urgently examined," he said.
He warned it would be "premature" to get rid of the plant as power stations in Scotland, such as Longannet, has already closed and the nuclear power station in Ayr, Hunterston B, also faces uncertainty.
"If Peterhead is to close for lack of commercial contract, then this should be mothballed so that it can be recommissioned within days if needed," he said.