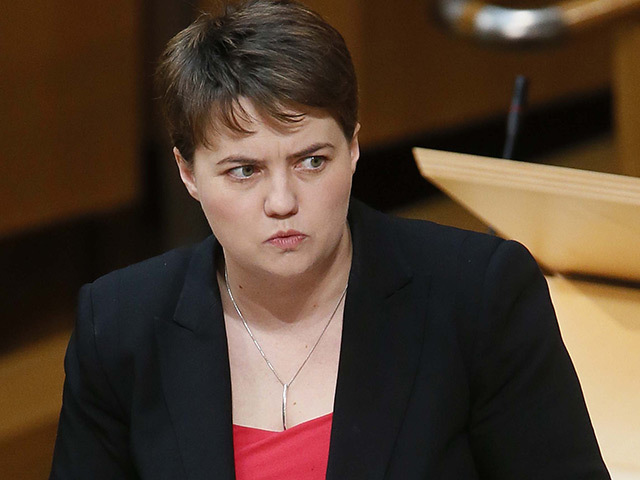 Free town-centre parking for electric cars, the creation of new nuclear power plants and a target for half of Scotland energy to be produced by renewables are among Scottish Conservatives' plans to protect the environment and tackle climate change.
The party published a new policy paper on Wednesday aimed at cutting carbon emissions, protecting Scotland's natural resources and encouraging sustainable growth.
Initiatives outlined include a major push on electric-car ownership, with incentives such as free town-centre parking and the use of bus and taxi lanes for electric cars.
The paper also proposes a fund to expand electric vehicle charging points, urges public bodies to consider replacing fleets with electric vehicles and plans to set up electric vehicle sharing schemes.
Further key proposals include a commitment to supporting new nuclear power plants at Hunterston and Torness as part of a "robust energy mix" for Scotland.
The paper proposes a targets of 50% of Scotland energy produced by renewables by 2030 and 75% of all waste being recycled by 2035.
The party also plans to establish new national parks where there is local support and create a centre for circular economy excellence to examine the best use of natural resources.
Party leader Ruth Davidson said: "The Scottish Conservatives believe in protecting and enhancing our natural heritage.
"We must do more than just repair damage, we must also improve our environment.
"We believe it is our duty to the next generation to leave Scotland a better place than we found it.
"Our approach will provide Scots with a greener and more pleasant land to call home.
"We set ourselves this task because it is one of the greatest challenges of our times."
WWF Scotland director Lang Banks said: "It's great to see the Scottish Conservatives setting out their stall for how Scotland should lead the global transition to a zero-carbon economy.
"Their paper includes many positive ideas including a large scale plan for improving the energy efficiency of homes, new policies to encourage electric vehicles and support for the development of new district heating networks.
"If introduced, these kinds of policies will help reduce our climate change emissions, whilst also supporting the growth of new industries, improving air quality and reducing fuel poverty.
"The Scottish Government's draft Climate Change Plan is currently under scrutiny by the Scottish Parliament. As it stands the draft plan fails to provide a credible route to achieving our climate change targets. We encourage Scottish ministers to look closely at these ideas and other policies, and consider how they could be included in the government's final Climate Change Plan."