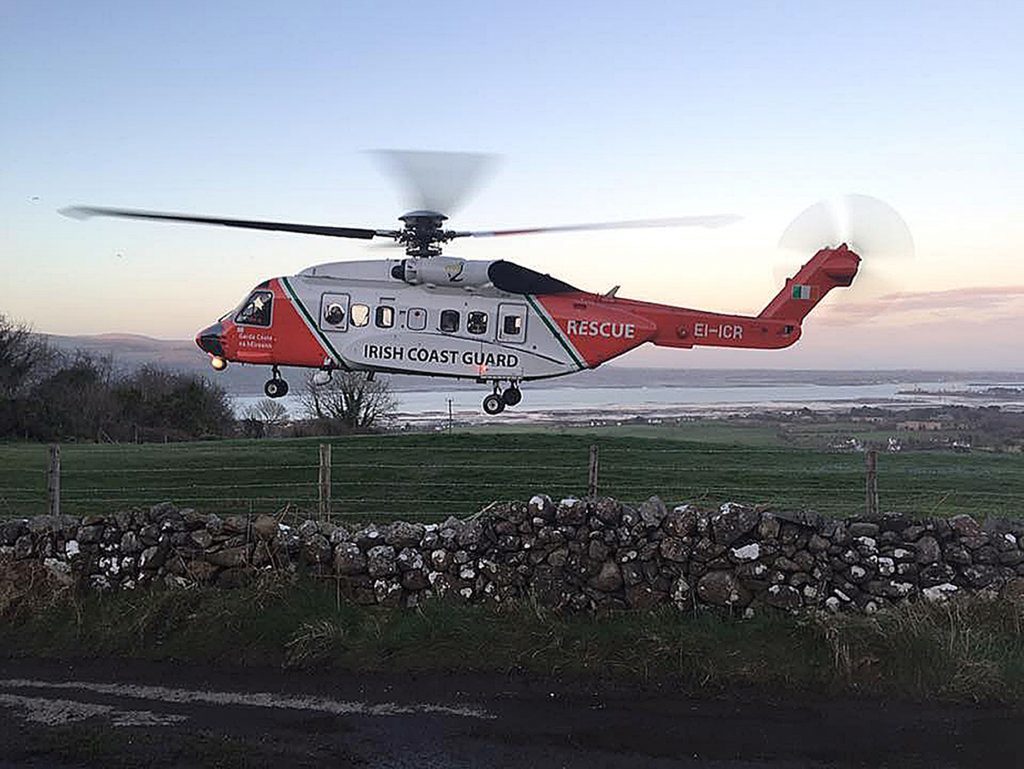 Safety checks were carried out on the disappeared Sikorsky S92 helicopter and four others in January after its maker issued an alert.
No issues were found with any of the Irish Coast Guard helicopters when precautionary inspections were ordered after an incident involving the same make and model on a North Sea platform late last year.
It was landing on the West Franklin rig on December 28 when it left significant gouge marks on the deck.
Gerard O'Flynn, operations manager with the Irish Coast Guard, said in January that the inspections of the tail rotor had not raised any issues.
"All operators were required to carry out pretty well immediate inspections. As of now, all the helicopters are fully operational," he said.
Helicopters stationed at the Waterford and Shannon bases were checked first, followed by Dublin and Sligo.
The aircraft are owned and operated by a private company called CHC Ireland, under contract with the Department of Transport for the Irish Coast Guard.
They carry out all air search and rescue missions off the Irish coast under the contract over the past six years.
It is understood CHC Ireland contacted the Department of Transport after Sikorsky issued the alert and then called in its engineers to carry out the precautionary work at the four bases.
Sikorsky issued a notice known as an alert service bulletin relating to the tail rotors. It called for visual checks on the helicopters before the next flight.
The company said the alert applied to all of the 280 S92s around the world and insisted it was an "inspection action, not a fleet grounding".
A US spokeswoman for the manufacturer said at the time: "Safety is our top priority and Sikorsky is working closely with our customers and investigative authorities to determine the root cause of the loss of tail rotor authority in the December 28 installation landing."
Sikorksy said the alert service bulletin is to define "additional interim inspection requirements for the S92 tail rotor pitch change shaft (PCS)".
Recommended for you

Four missing as US Coast Guard calls off search for downed helicopter