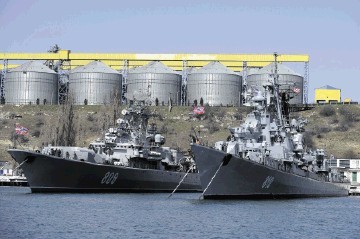 The European Union has extended sanctions against Russia for a year over its annexation of Ukraine's Crimean Peninsula in 2014.
EU foreign ministers said in a statement that the 28-nation bloc "remains committed to fully implement its non-recognition policy" of Russia's seizure of Crimea and the city of Sevastopol.
The sanctions are now set to run until June 23 2018 and apply to EU citizens and companies.
They ban the import of products from Crimea and Sevastopol, halt any European investment or property purchases and stop cruise ships from stopping there.
The export of some goods and technologies that could be used for transport, telecommunications or in the energy sector – particularly oil, gas or mineral exploration – is also banned.
Recommended for you

Technip Energies risked sanctions breaches on Arctic LNG 2