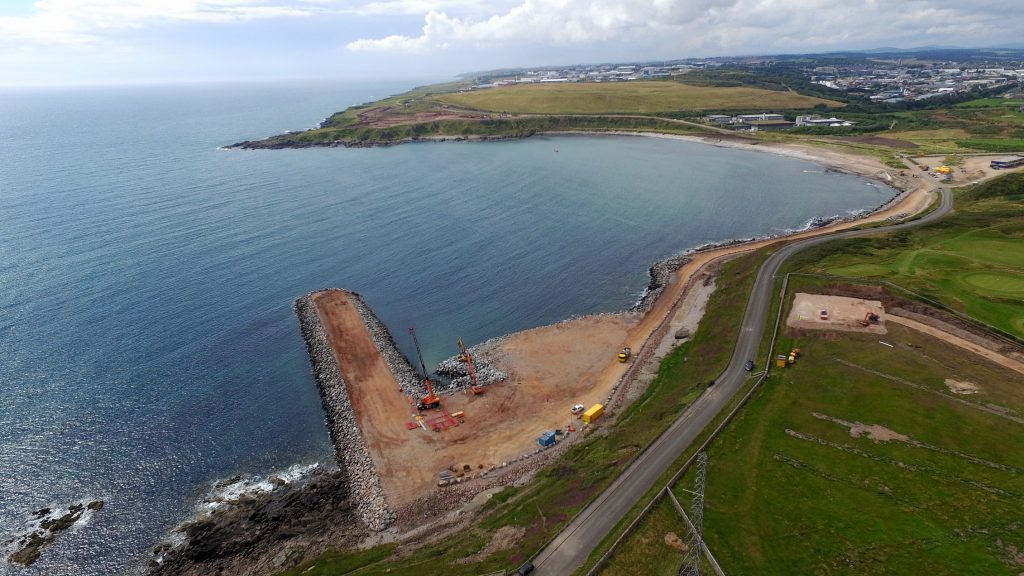 Developers behind the £375million expansion of Aberdeen harbour have offered £70,000 over three years for community charities.
Construction giants Dragados are behind the plans to transform Nigg Bay and harbour chiefs have boasted the new facility will significantly expand the industrial capacity at the port and even potentially allow for cruise liners to dock.
An independent study, commissioned by Scottish Enterprise, estimates the development will generate an additional £1billion per annum to the economy by 2035 and create an additional 7,000 equivalent jobs
In return, the developer previously announced it would give local community groups grants.
And in a leaflet due to be sent out, Dragados says: "The Aberdeen harbour expansion is the biggest project in Torry for years and Dragados UK want to demonstrate our commitment to community benefit."
It has now emerged £23,000 will be given each year – with each not-for-profit organisation allowed to bid for a maximum of £5,000.
But last night, community groups branded the amount "disappointing", claiming it was not enough.
Torry is one of Aberdeen's most deprived communities with higher than average levels of unemployment and foodbank use and around a quarter of the area's children live in poverty.
David Fryer, secretary of Torry Community Council, said the community allocations were unlikely to make much difference. He said: "The low levels being offered are disappointing and I think the comparable sums speak for themselves.
"The established official response has been that the economic benefits of the city and the region will outweigh this. But we know that Torry will take the biggest ecological hit from the development."
Torry councillor Catriona Mackenzie said she hoped Dragados would consider increasing the sum.
Recommended for you

Video: Port of Aberdeen marks major milestone for £420 million expansion project