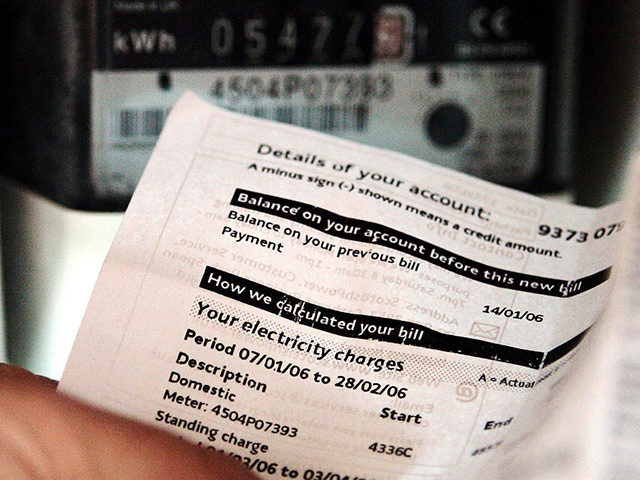 Homeowners could benefit from significant energy savings thanks to the first smart meter to provide personalised advice based on usage, scientists claim.
The iBert device, developed by a team at the University of Bath, uses a small number of cheap sensors to highlight where energy is being wasted in a home.
It then makes recommendations on how to save money, based on observing the energy usage of the home over the previous week or more.
Researchers say iBert is also the first smart meter to use simple language to communicate with homeowners about their energy usage.
The device calculates energy waste in terms of money, but also loss of tree cover, tons of carbon or cost to society to appeal to households with different motivations.
Unlike other smart meters, it contains a thermal model of the home and its occupants to provide accurate recommendations to reduce energy waste.
A test of iBert, which would cost an estimate £50 per household, saw gas consumption reduced by 22% overall and by more than 27% in high-usage homes.
Professor David Coley, of the University of Bath, said: "We have shown that presenting energy data and feedback in a clear and understandable way has a positive effect on the energy behaviour of home owners.
"For the first time, a smart metering system has been designed to help people learn what they need to do, and only interact with them if they might be being profligate.
"Current smart meters are being rolled out across the country at a cost of a staggering £11 billion but, through design, are limited in their ability to help reduce energy consumption. This needs to change."
The Government aims to have smart meters installed in all homes and small business by the end of 2020, costing an estimated £11 billion.
But the researchers say meters currently being installed only result in small savings, in some cases providing inaccurate or inflated readings.
Current smart meters, or In-Home Displays (IHDs) generally just report energy consumption data, with more advanced models presenting this in monetary terms.
No devices provide personalised advice to homeowners about how best to make effective energy savings based on their own usage, the researchers add.
Their £1.5 million research project, lasting for four years and in partnership with Exeter City Council, involved testing iBert in 47 homes.
It found those using the device became better consumers of energy by being more educated about where energy was being wasted in their homes.
The mean temperature of homes was reduced from 22.4C to 21.7C, with gas consumption reduced by 22% overall and 27.2% in high-consuming homes.
Recommendations are presented via a smart phone or computer to show homeowners where they are being inefficient and how much money they could potentially save.
Dr Ian Walker, senior lecturer in the Department of Psychology at the University of Bath, added: "Through this extensive study, we have shown our design to be highly successful in significantly reducing household energy usage and bills.
"By presenting energy data clearly, we have proven it is possible to improve home owners' energy literacy and in doing so, better understand how to change their energy behaviour and reduce their energy bills."
The findings of the study have been published in the journal Building And Environment.
Recommended for you

Power firm windfall tax could 'jeopardise' cutting bills and carbon – Energy UK