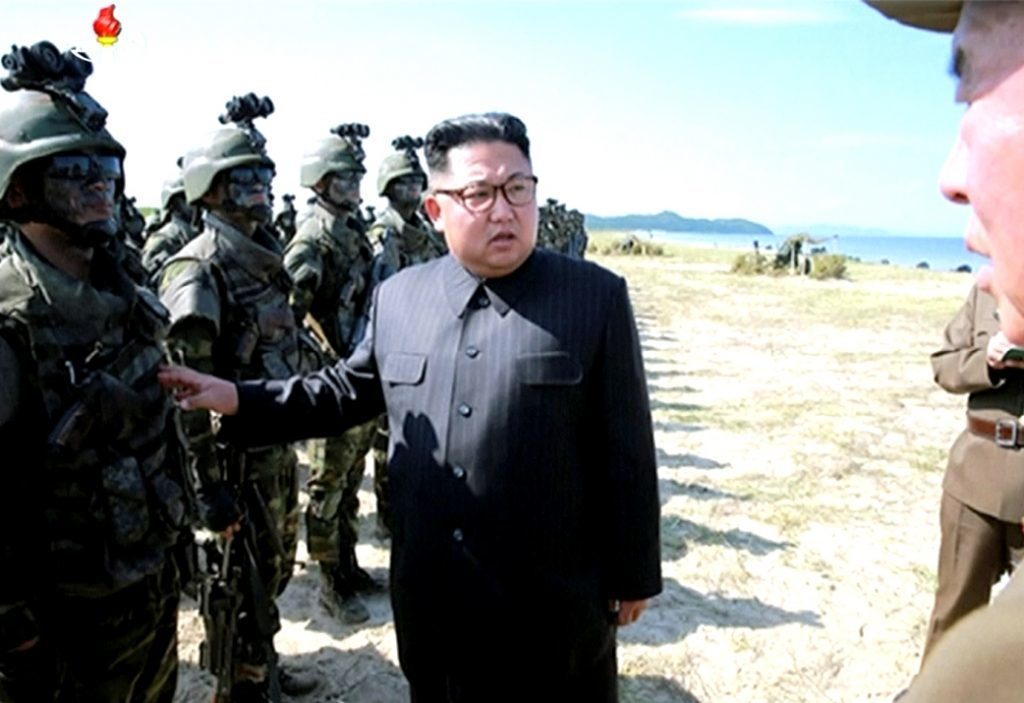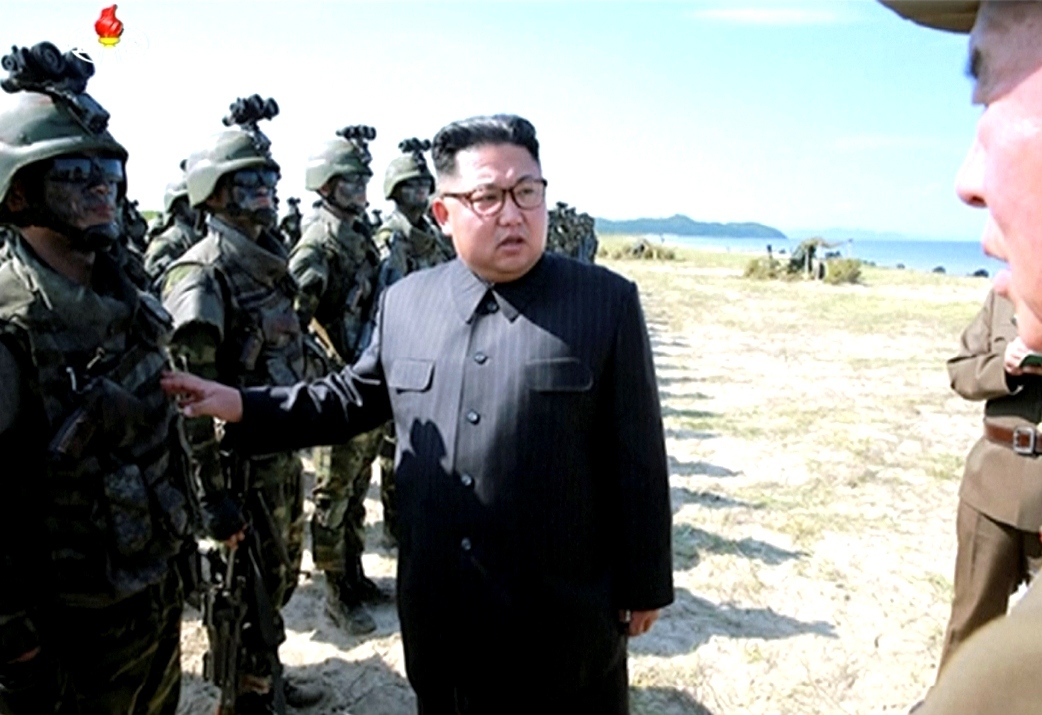 The UN Security Council has banned all nations from allowing four ships that transported prohibited goods to and from North Korea to enter any port in their country.
Hugh Griffiths, head of the panel of experts investigating the implementation of United Nations sanctions against North Korea, announced the port bans at a briefing to member states on Monday.
A North Korean diplomat attended the hour-long session.
Mr Griffiths later told several reporters that "this is the first time in UN history" that the Security Council committee monitoring sanctions against Pyongyang has prohibited ships from entering all ports.
He identified the four cargo ships as the Petrel 8, Hao Fan 6, Tong San 2 and Jie Shun.
According to MarineTraffic, a maritime database that monitors vessels and their moments, Petrel 8 is registered in Comoros, Hao Fan 6 in St. Kitts and Nevis, and Tong San 2 in North Korea.
It does not list the flag of Tong San 2 but said that on October 3 it was in the Bohai Sea off north China.
Mr Griffiths said the four ships were officially listed on October 5 "for transporting prohibited goods", stressing that this was "swift action" by the sanctions committee following the August 6 Security Council resolution that authorised port bans.
That resolution, which followed North Korea's first successful tests of intercontinental ballistic missiles capable of reaching the United States, also banned the country from exporting coal, iron, lead and seafood products.
Those goods are estimated to be worth over 1 billion US dollars (£760 million) – about one-third of the country's estimated 3 billion dollar (£2.28bn) in exports in 2016.
The Security Council unanimously approved more sanctions on September 11, responding to North Korea's sixth and strongest nuclear test explosion on September 3.
These latest sanctions ban North Korea from importing all natural gas liquids and condensates, and cap its crude oil imports.
They also prohibit all textile exports, ban all joint ventures and cooperative operations, and bars any country from authorising new work permits for North Korean workers – key sources of hard currency for the northeast Asian nation.
Both resolutions are aimed at increasing economic pressure on the Democratic People's Republic of Korea – the country's official name – to return to negotiations on its nuclear and missile programs.
Mr Griffiths told UN diplomats that the panel of experts is getting reports that the DPRK "is continuing its attempts to export coal" in violation of sanctions.
"We have as yet no evidence whatsoever of state complicity, but given the large quantities of money involved and the excess capacity of coal in the DPRK it probably comes as no surprise to you all that they're seeking to make some money here," he said.
Mr Griffiths said the panel is "doing our very best to monitor the situation and to follow up with member states who maybe have been taken advantage of by the tactics deployed by DPRK coal export entities".
As for joint ventures and cooperative arrangements, Mr Griffiths said the resolution gives them 120 days from September 11 to close down.
But "in a number of cases, the indications are that these joint ventures aren't shutting down at all but are on the contrary expanding – and therefore joint ventures is a major feature of the panel's current investigations," he said.
Mr Griffiths also asked all countries to pay "special attention" to North Korea's Mansudae Overseas Project Group of Companies, also known as the Mansudae Art Studio, which is on the sanctions blacklist and subject to an asset freeze and travel ban.
According to the sanctions listing, Mansudae exports North Korean workers to other countries "for construction-related activities including for statues and monuments to generate revenue for the government of the DPRK or the (ruling) Workers' Party of Korea".