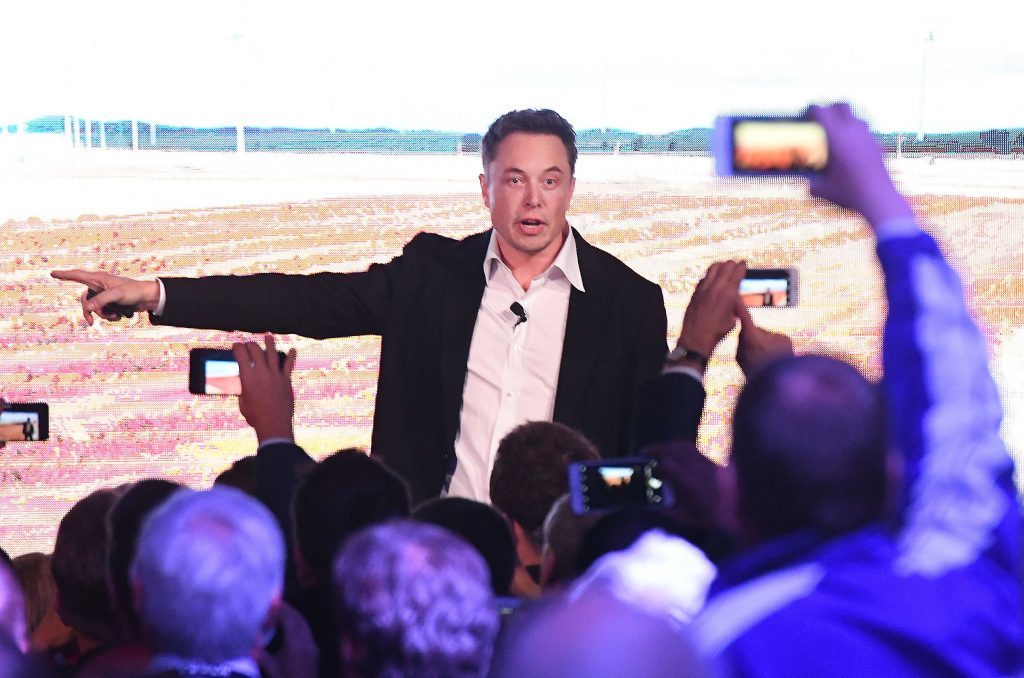 Tesla has plugged the world's largest lithium-ion battery into the Australian state grid.
The project was promised by chief executive Elon Musk, who said his company would develop the 100-megawatt battery within 100 days of contracts for the project being signed at the end of September.
If the company did not, Mr Musk said he would hand the battery to the South Australia state government for free.
South Australia premier Jay Weatherill said the battery had begun dispatching power to the state grid on Thursday, providing 70 megawatts as temperatures rose above 30C (86F).
The official launch coincided with the first day of the Australian summer – the season when power usage soars due to use of air-conditioning.
Tesla says the battery has the capacity to power 30,000 homes for up to an hour in the event of a severe blackout, but is more likely to be called into action to boost supply during peak demand periods.
The battery power packs are installed near the Outback town of Jamestown, about 120 miles (200 kilometres) north of the state capital Adelaide.
They store energy generated by the neighbouring Hornsdale Wind Farm, owned by French renewable energy company Neoen, to bring added reliability and stability to the state grid.
Tesla partnered with Neoen to build the battery, which is more than three times larger than the previous record-holder at Mira Loma, California.
South Australia, which relies heavily on solar and wind-generated energy, has been scrambling to find a way to bolster its fragile power grid since the entire state suffered a blackout during a storm last year.
Further blackouts plagued the state over the next few months.
The battery farm is part of a 550 million Australian dollar (£305 million) plan announced in March by Mr Weatherill to make the state independent of the nation's power grid.
The cost of the battery has not been made public.
Recommended for you

Australia takes aim at offshore wind for cleaner future