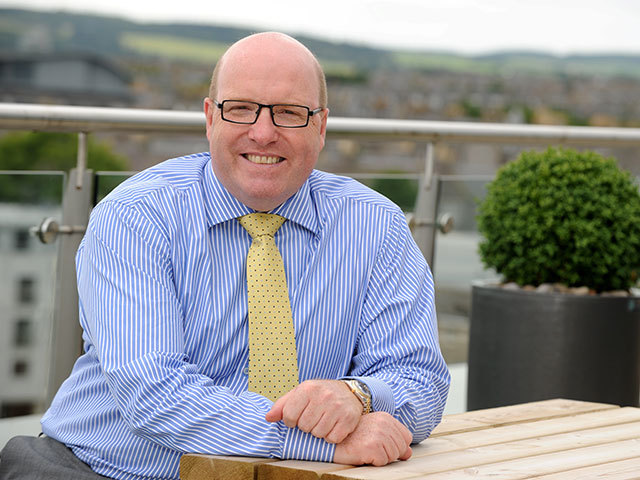 Former Wood Group chief executive Bob Keiller is among the judges for Virgin Group's competition for Scottish start-ups.
Winners of Virgin StartUp10: Scotland will have access to mentoring and support from a Scottish law firm and the judges, including Mr Keiller.
Mr Keiller, current chairman of Scottish Enterprise, completed the $1billion sale of PSN to Wood Group in April 2011.
He was responsible for the creation of PSN by manufacturing a $280million management buyout from Halliburton in 2006.
The other judges are Investing Women chief executive Jackie Waring, Appointedd CEO Leah Hutcheon and Mallzee CEO Cally Russell.
The 10 finalists will be shortlisted in February and recognised as Virgin StartUp's 10 Scottish ambassadors, with the overall winner announced at an awards ceremony in March.
The deadline for entries is January 8.
Kevin Stewart MSP for Aberdeen Central urged entrepreneurs in the north-east will be keen to take part.
Mr Stewart said: "Aberdeen is home to successful, dynamic and inspiring business start-ups and I know there are entrepreneurs in this city who would be deserving finalists and winners of this competition.
"It would be fantastic to see the talent and expertise of start-ups here in the North East recognised across the country in this competition, and I want to encourage anyone who's keen to take part to do so.
"The closing date is January 8 and it is a busy time with Christmas so businesses don't have long to get their entries in and have an opportunity to win StartUp of 2018."
Virgin StartUp gives out government-backed loans ranging from £500 to £25,000 to entrepreneurs launching or growing a business that's less than two-years-old in England or Scotland.
Since launching in late 2013 they have distributed more than £26million to 2000 entrepreneurs.