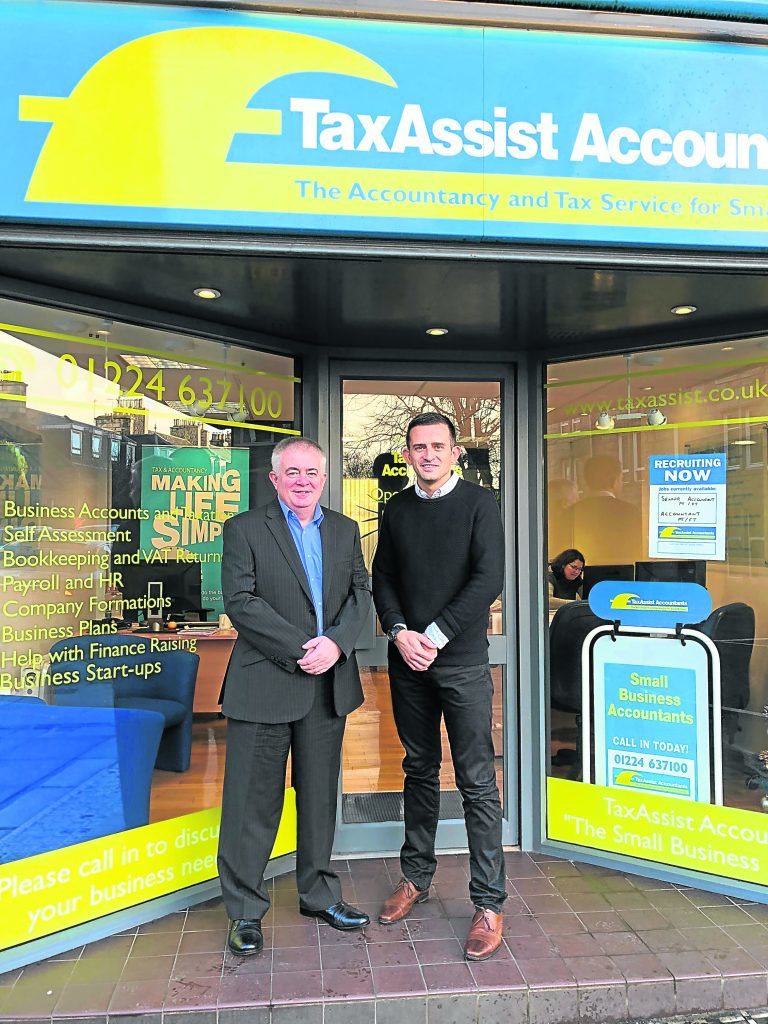 The former managing director of an international oil service company has taken over the reins of his father's accountancy firm in Aberdeen.
Steven Mearns headed up Ian Suttie's First Integrated Solutions until earlier this year.
And after the father of three left the firm he brought Mr Suttie to an employment tribunal claiming he was sacked for rejecting a new package of terms and conditions which included a £30,000 cut to his £100,000 salary and a greater emphasis on sales.
He said the terms were only brought up after he asked for two weeks' leave for the birth of his third child.
Now, as he awaits the decision of the tribunal, Mr Mearns has taken on the business established by his dad Ian seven years ago.
The business accountancy specialists TaxAssist Accountants on Rosemount Place, Aberdeen differs in the way it operates from other accountancy firms.
Mr Mearns, who achieved his membership of the Institute of Chartered Accountants of Scotland (ICAS) with KPMG, said: "While most accountants work in offices we are a bit different because we have a shop front. This allows us to engage with our clients more and we will soon be moving into bigger premises just a few yards down the street.
"It's been an exciting two weeks. We work with such an interesting and diverse group of businesses across the region and the goal would be to hopefully expand and open more shops across the city and Aberdeenshire in years to come.
"Building my own businesses and working in the small business community has always been my ambition. I am a passionate supporter of small business as the lifeblood of the local community."
Mr Ian Mearns added: "I've loved working with the local business community over the past seven years, but the time is right for me to start the retirement process. With Steven's experience and enthusiasm, I feel very comfortable handing the practice over to him."
TaxAssist Accountants Aberdeen is a local business, providing tax and accountancy advice and services to more than 450 individual and small businesses in Aberdeen and the surrounding areas.