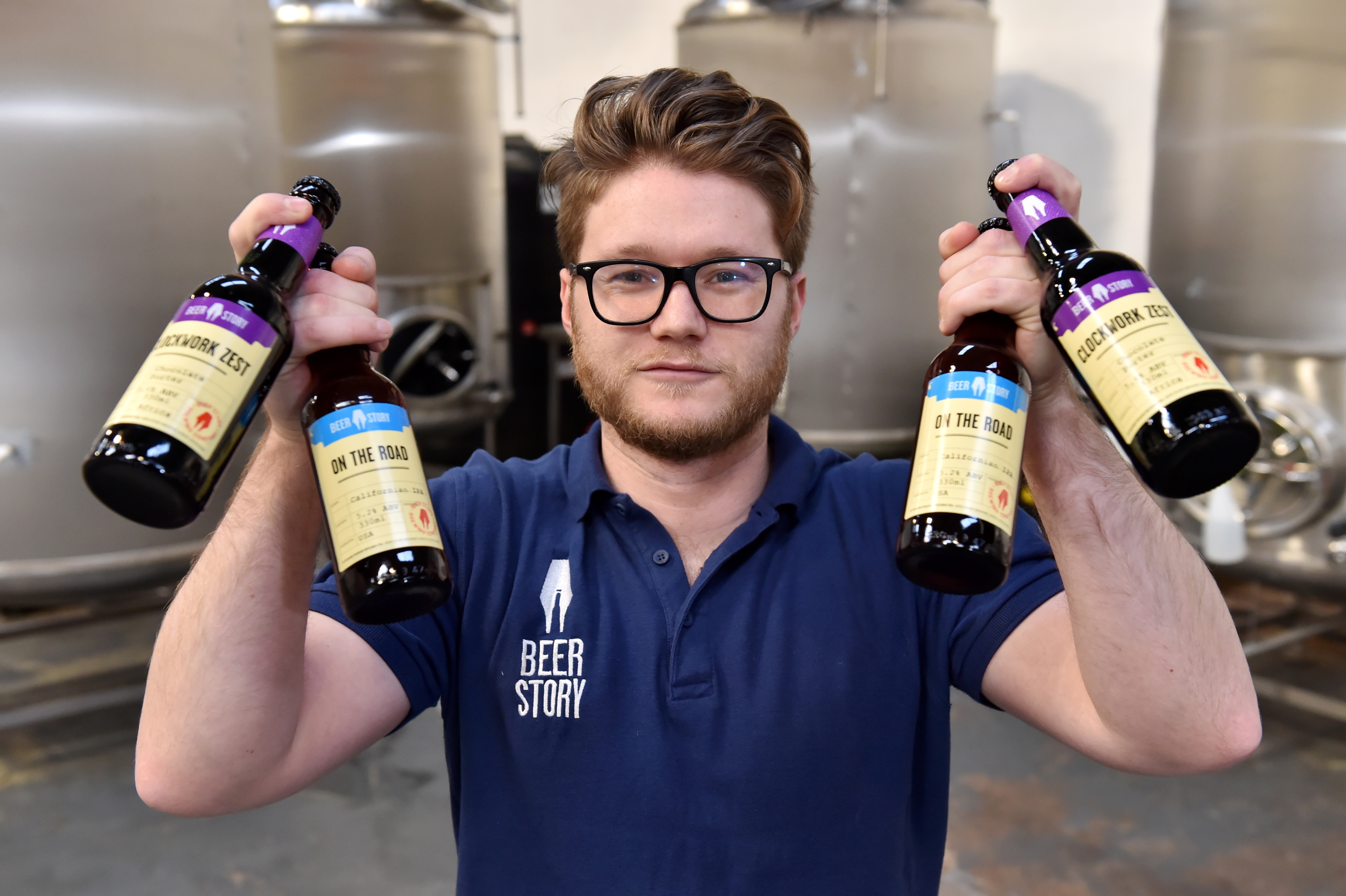 A young Aberdeen entrepreneur has brewed up a new concept in craft beers which aims to transport consumers' taste buds to exotic locations around the world.
The Beer Story Brewery, based in Insch, has been launched by local man Philip Anderson who hopes to produce a range of "unique tasting" blends using ingredients from across the globe.
Each of the beers are based on a distinct region and by carefully researching the products unique to each location, the firm aims to bring their customers beers which extract the best flavour from their chosen ingredients which include hops from the west coast of America and coca nibs from Africa.
The 29-year-old and former restaurant manager at the Marcliffe Hotel started the brewery after receiving the backing of three Aberdeen businessmen Graeme Coutts, Stuart Ferguson and Colin Smith, who head up FrontRow Energy Technology Group.
He said that having developed a love of good quality and exotic ingredients from his time in the hospitality industry his aim is now to produce a range of quality beers under the Beer Story brand using products from far flung locations.
On the Road, made with 100% West Coast American hops, was the first product to be launched by the company late last year.
Mr Anderson said: "I studied product design at RGU before venturing into the catering industry once I had finished my degree. I worked there for 10 years with the Marcliffe Hotel doing a trainee management programme which allowed me to practise and hone my skills in different departments including in the bar, kitchen, restaurant and banqueting with my final two years at the hotel being promoted to restaurant manager.
"I feel that it has been all these different experiences that have given me the confidence to run the brewery. I've always been interested in new and innovative approaches within the craft beer industry and indeed the wider spectrum of alcohol, gin and wine.
"By creating Beer Story we wanted to fully exploit the wonderful hops on offer from our American cousins, who produce some of the highest intensity hops in the world. It's a great beer with a really deep flavour."
Their second beer to be launched, Clockwork Zest, is made using African orange zest, coca nibs and coffee beans, infused with a chocolate malt. It is described as being a darker and richer porter style beer.
Beer Story's products can be bought at a range of local suppliers including the Marcliffe where Mr Anderson trained.
Backer Colin Smith, an oil service industry veteran, said he sees the project as a prime example of how companies can diversify their activities and bring much needed innovation and employment to the area.
Recommended for you
X

Ardyne deploys tech to cut decom budget