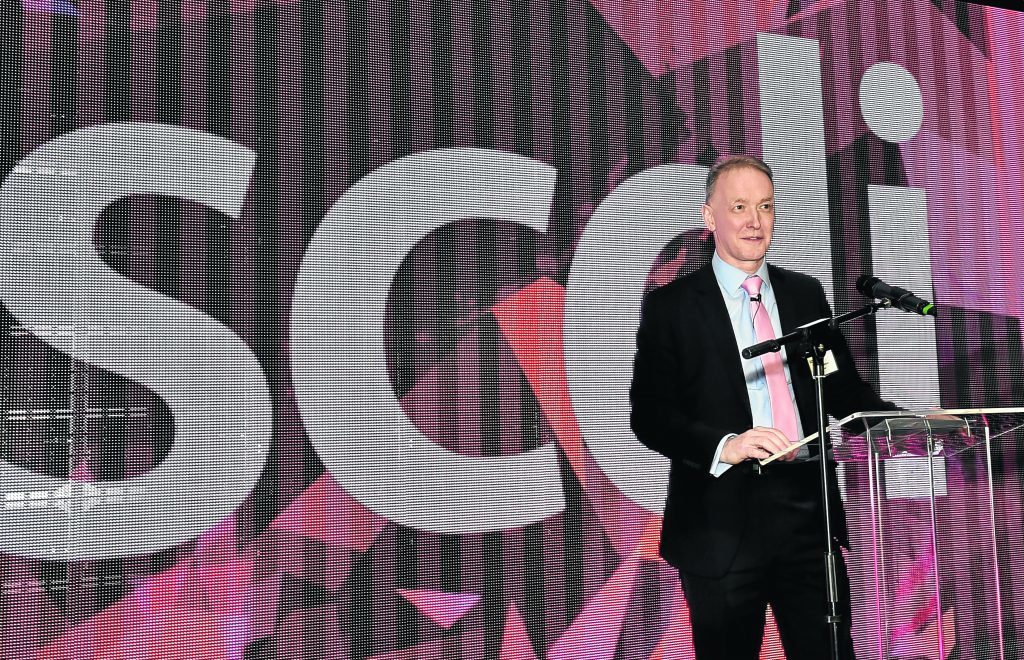 The boss of one of Scotland's biggest companies delivered the 2018 Scottish Council for Development and Industry (SCDI) annual lecture just a few miles from the firm's home city last night.
Robin Watson, chief executive of Aberdeen-based energy service giant Wood, was speaking in front of a 280-strong audience at the Mercure Ardoe House Hotel and Spa, at Blairs.
Addressing the theme of "embracing disruption" in a fast-changing world, he said the recent merger of Wood Group and Amec Foster Wheeler had created an enlarged company that was well-placed to tackle some of the biggest challenges in its path.
He highlighted the new Wood's greater geographical coverage, increased service lines and broader spread of customers across a range of sectors.
SCDI north-east committee chairman Trevor Garlick said: "At a time of unprecedented global change and uncertainty, his insights from the helm of a major international business such as Wood on these challenges and how they play out across the world are of significant interest to SCDI and its membership."
Mr Watson also announced a £20,000 investment by Wood – now principal partner of SCDI's Young Engineers and Science Clubs programme – to support the promotion of science, technology, engineering and maths among the younger generations.