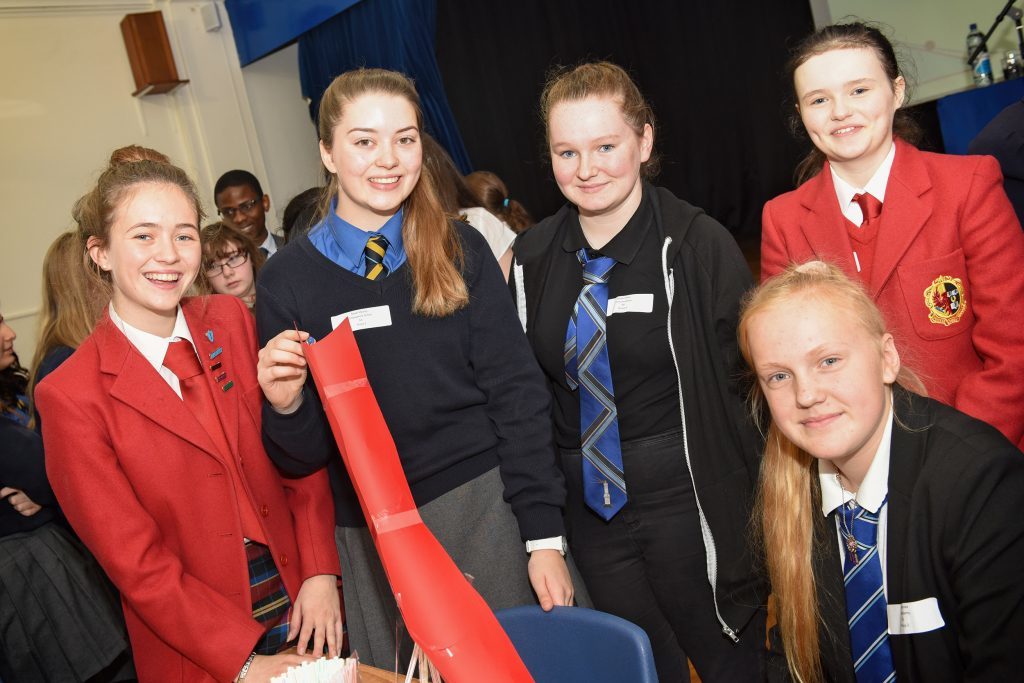 A three-day summer event intended to break down gender-related barriers while encouraging work in engineering has been put together through collaboration with Chevron and the University of Aberdeen and St Margaret's School for Girls.
The Women in Engineering Conference will give girls the chance to explore engineering within a university environment from the 30 July to 1 August.
Young women aged between 15-17 are being encouraged to take part in the application process for a fully-funded residential course looking at opportunities in the areas of science, technology, engineering and maths.
The event will involve engineering-based tasks, team challenges, a speed mentoring sessions with female engineers and a visit to Chevron's Aberdeen HQ.
St Margaret's head teacher Anna Tomlinson said that applications for the 50 places have already been received from throughout the UK, but organisers are looking to recruit more local talent.
Applications must be completed by Wednesday, January 24 2018.
Anna says, "We are very excited to be able to offer this Women in Engineering conference alongside the University of Aberdeen and Chevron, who have so generously supported the event. The school has already held two hugely successful one-day Women in Engineering events in partnership with the University, and it made sense going forward for us to build on that success and expand the initiative to a three-day residential course.
"As the only girls' school in Aberdeen, we have long been committed to eradicating gender stereotype around subject and career choice. We consider ourselves exceptionally fortunate to have two world-class universities on our doorstep, which provide a diverse range of degree courses for those attracted to a STEM career and we were delighted when, in 2016, the University of Aberdeen approached us to discuss how together we might break down some of the barriers which prevent girls from considering a career in engineering."
Greta Lydecker, Managing Director of Chevron Upstream Europe, says, "Chevron supports advancing STEM education and creating more opportunities for today's students, both boys and girls, and views programmes like this as key to maintaining competitiveness in the global economy.
"We also recognise it is vital for girls to know that they can succeed in fields traditionally thought to be only for men.  This programme will let the girls see that their future career opportunities are endless in science, technology, engineering and math in our ever-changing world."
Professor Ana Ivanovic of the University of Aberdeen says, "I believe that the next generation of female engineers has an important role to play in using their creative and team-working skills to change perceptions of the industry."
To apply and be considered for a place at the three-day conference visit www.abdn.ac.uk/engineering/events/12427
Recommended for you

Over 200 students take part in Girls In Energy annual conference in Aberdeen