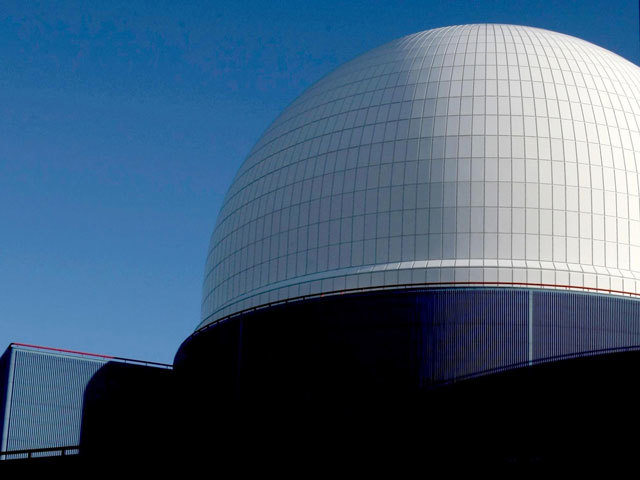 Labour has warned it would be "catastrophic" for Britain's nuclear industry if the role of Euratom ended immediately after Brexit, as the party pushed for a specific transitional arrangement.
Shadow minister Alan Whitehead urged the Government to put in place measures that would keep the UK inside Europe's nuclear regulator for a transitional period of at least two years.
He was supported by senior Labour MP Rachel Reeves, who said British authorities would find it difficult to have their own inspection regime in place by March 2019.
Tory MPs argued that Labour's amendment to the Nuclear Safeguards Bill was complicating the issue and was pre-empting the outcome of Brexit negotiations.
"It may be the case that if we stick to a position where everything stops in March 2019, essentially, as far as the concerns of this particular Bill are concerned, that would be just catastrophic for our nuclear industries and our international nuclear safeguarding obligations," said shadow energy minister Dr Whitehead.
"We must get that right and we must have a continuity of arrangements inside or outside Euratom.
"It is under those circumstances that the transition period is suggested."
During the Bill's report stage, Dr Whitehead told the Commons it was "quite possible to conceive" of a situation where the Government had not negotiated its wider withdrawal from the EU by March 2019, but had put arrangements in place with Euratom.
He added that Britain could sort out its new association with Euratom during this transition.
Ms Reeves, chairwoman of the Business, Energy and Industrial Strategy select committee, said she had been in meetings where the UK's Office for Nuclear Regulation had said it would not be able to meet Euratom's safety standards before Brexit day.
She added: "The amendment tabled by my right honourable friends does in fact provide certainty, rather than the other way round, because it would ensure that in March 2019 we would be in a transition period where we would still be able to rely on Euratom to perform those inspections that are so crucial."
Conservative MP Trudy Harrison, MP for Copeland, said she believed the UK regulator would be in a position to have the regime "there or thereabouts" to continue with existing arrangements come March 2019.
Fellow backbencher Ben Bradley (Mansfield) added: "Can he not see the difficulty in writing into this Bill the outcome of a negotiation that has not yet happened?
"How can we in Parliament write into law, effectively, the outcome of those negotiations by saying that we're going to have a transitional period when those discussions have not yet happened?"
Business minister Richard Harrington said the Government had to leave Euratom because it was so interlinked with EU treaties.
He added: "The Government intend to seek as close as possible association with Euratom. As close as is possible."