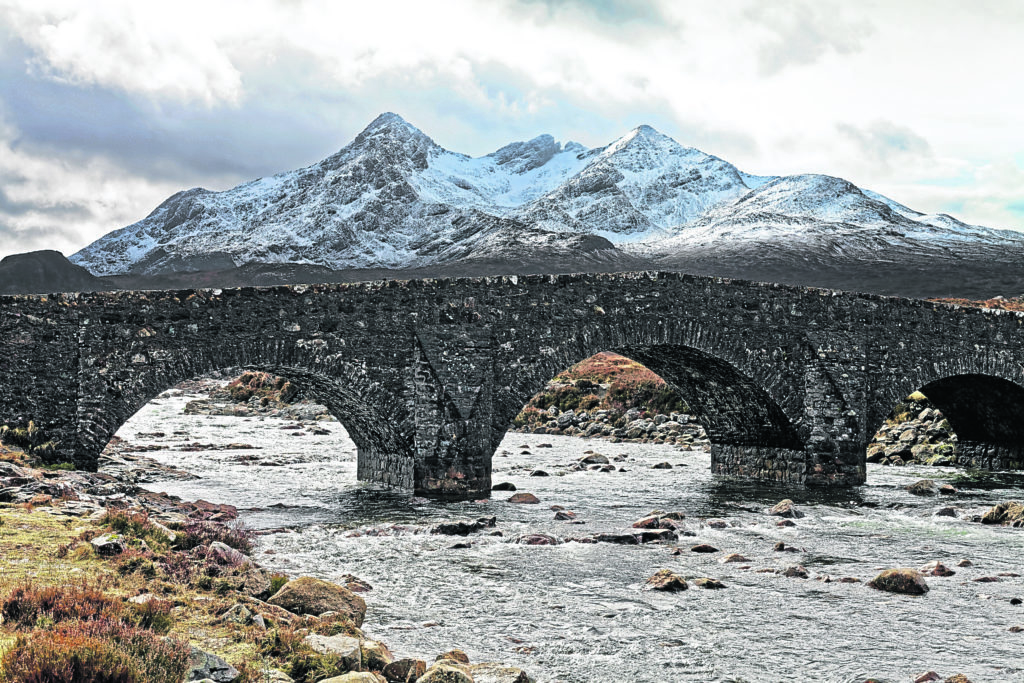 A 24-year-old Scot has set a new record for a winter traverse of Skye's iconic Cuillin Ridge – considered one of the hardest mountaineering feats.
Uisdean Hawthorn's time of four hours, 57 minutes and seven seconds knocked more than an hour and a quarter off the previous quickest ascent.
That was held by Lochaber GP Finlay Wild and Tim Gomersall taking in 11 Munros, and all the obstacles on the crest between Sgurr nan Gillean and Gars-bheinn in a time of six hours, 14 minutes and 17 seconds.
A traverse of the Black Cuillin mountains is widely accepted as Britain's finest mountaineering challenge.
It is seven-and-a-half miles in length and crosses more than  30 summits – and is of a scale that rivals many of the most arduous routes in the Alps.
A continuous traverse of the Cuillin Ridge was first made in 1911 by Leslie Shadbolt and Alastair Mclaren, and their time of 12 hours and 20 minutes in summer is still considered highly respectable today.
At the finish, Mr Hawthorn, who was sponsored by Trac Oil and Gas, was too tired to feel much emotion.
"I just ate whatever food I had left, put my jacket on and sat for a while looking back at the great view of the Cuillin and across the water to the hills above my house and thought how close they are but how it would take me over five hours to get home," he said.
"I came home, had dinner and lay in front of the fire playing with the dog. I do this after most big days in the hills successful or unsuccessful."