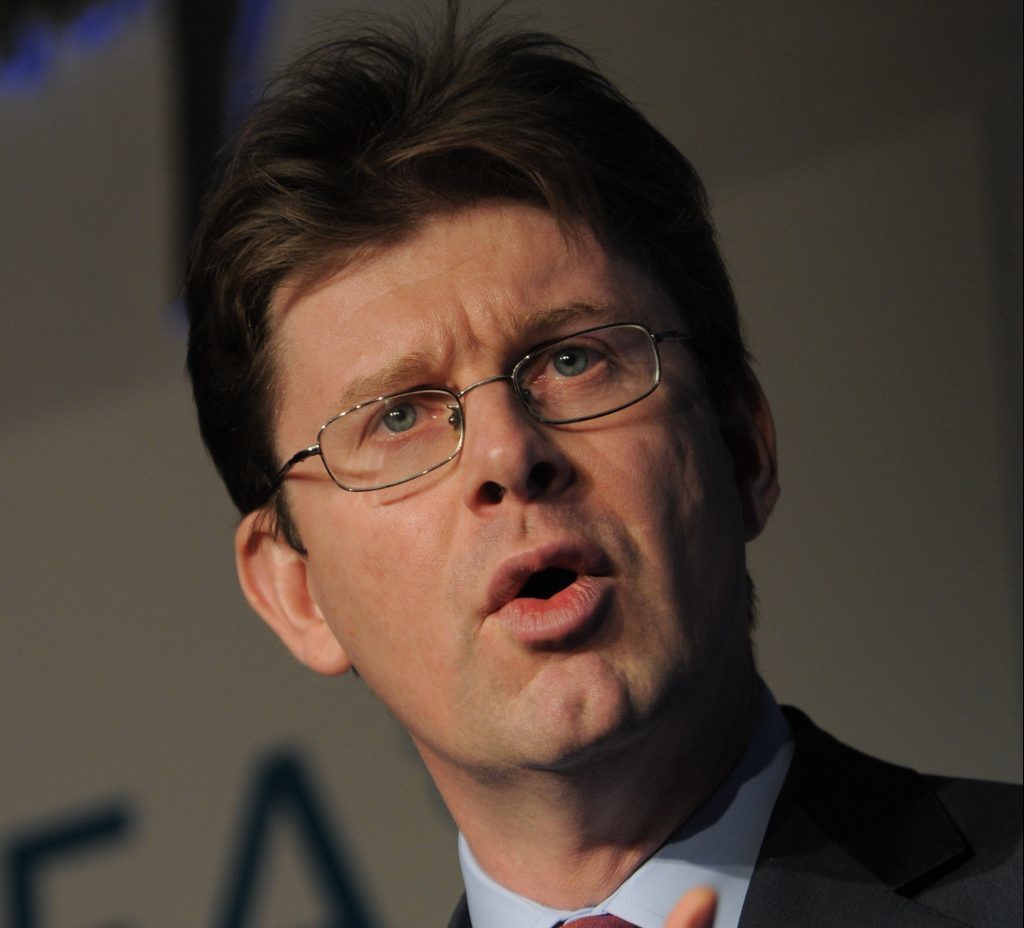 A price cap for domestic gas and electricity customers will "correct an intolerable situation" in which consumers have paid £1.4 billion more than they would in a competitive market, the Business Secretary has said.
Greg Clark's pledge coincided with a warning from the Tory backbenches that the price cap could make things "worse rather than better".
Labour also pressed ministers to ensure the price cap is in place before this winter and to bring forward "radical proposals" for wider reform.
Mr Clark, introducing legislation to bring in the cap, said he hoped the Bill could progress swiftly "so that we can correct an intolerable situation in which consumers are paying, have been exposed as being paying £1.4 billion more than would be the case in a competitive market".
He added: "That abuse should end, this Bill will give Ofgem not only the ability but the requirement they should do so."
The Domestic Gas and Electricity (Tariff Cap) Bill, he said, would require regulator Ofgem to cap domestic standard variable and default tariffs until 2020.
Mr Clark added it would be for Ofgem to decide the methodology and level of the cap.
"The price cap can be continued for one year at a time up to the end of 2023, in which case a sunset clause comes into effect," he added.
"The Government has no wish for the price cap to be a permanent feature of the landscape."
Conservative former minister John Penrose said price caps were "dangerous things" and "fiendishly difficult to get right".
He added: "They drive suppliers away if the price is set too low. They gouge customers if it's set to high. So how do we design a cap which doesn't make things worse, rather than better?"
Mr Penrose raised the prospect of Ofgem setting the price cap, only for the international price of energy to fall the next day.
"Switching customers in the ultra-competitive part of the market would find their prices would drop quickly, as energy firms reacted to the news," he went on.
"But Ofgem's capped prices for loyal, non-switching customers on default tariffs… wouldn't move at all for another six months, until the cap could be reset, according to the terms of the Bill.
"So the cap, in that situation, would be ineffective at protecting the customers it's designed to help, and because it's officially blessed by Ofgem, would embed and legitimise high prices.
"Things would have got worse, rather than better."
He urged ministers to ensure the cap could be "far more flexible".
Shadow business secretary Rebecca Long-Bailey said there was consensus that "our energy market is fundamentally broken and needs to be reviewed".
But she warned there was no guarantee the price cap would be in place in time for this winter, as she called on ministers to set a "hard deadline" in the Bill for its introduction.
"The opposition is pleased that the Government has caught up and finally brought forward legislation to ensure that a price cap is implemented," she said.
"But it's frankly too little too late for the millions of people who will not feel the benefit this winter, nor half of next winter, it would seem.
"This sticking plaster is only guaranteed to be in place until the end of 2020, and so it's now urgent that the Government brings forward radical proposals for long term reform of the energy market."
Tory former minister Desmond Swayne said the level of competition would diminish with the introduction of a cap.
Labour's Rachel Reeves, chairwoman of the Business, Energy and Industrial Strategy Committee, said the Bill was a "step in the right direction".
She said the Big Six energy companies had brought the cap upon themselves by their "discriminative pricing practice", and said her "only disappointment" was that the legislation did not come sooner in light of last week's cold weather.
"If there had been a price cap in place families would not have had to worry about rising bills during this unprecedented drop in temperatures," she added.
Recommended for you

Scottish accountant says open energy market has 'completely backfired'