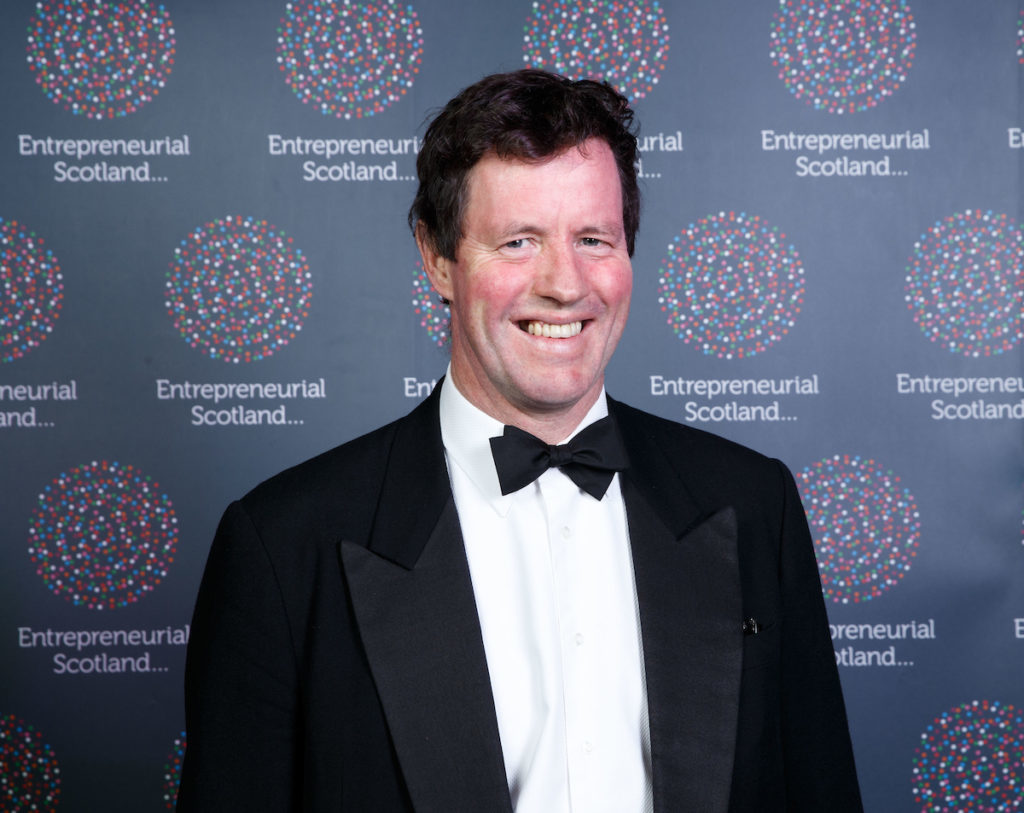 Serial entrepreneur Angus MacDonald wants to inspire people to grow their businesses faster when he is interviewed at this year's Entrepreneurial Scotland annual conference.
He is chairman and the largest shareholder of three Scottish firms – Specialist Waste Recycling, education provider ICS Learn and Renewable Parts, which supplies spare parts for wind turbines.
The businessman has previously built and sold two financial publishing businesses for multi-million pound sums.
After serving for three years as a lieutenant in the Queens Own Highlanders, Mr MacDonald worked as an investment manager at Martin Currie before spotting a potential market and starting his entrepreneurial career.
He founded Edinburgh Financial Publishing in 1990, at the age of 26, which provided publications to the professional investment industry.
The business made a £250,000 profit in its first year and, with the majority of the firm's income coming from Asia within a couple of years, Mr MacDonald moved to Hong Kong.
He sold the business for £12m in 1997 and, after returning to Britain, almost immediately became the largest shareholder in Financial News.
It was sold in two parts to Dow Jones and two private equity firms in 2006 and 2007 for a combined £79m.
Mr MacDonald set his sights on the recycling industry, identifying the sector as one away to undergo huge change.
When he bought into Edinburgh-based Specialist Waste Recycling in 2007 its sales were £300,000 but it has since grown to almost £40m.
"There was a massive move towards recycling and the cost of landfill was getting very expensive and I thought there would be a sea change in the industry and there was," he said.
He helped transition ICS Learn, which had been providing education products since the 19th century, into the digital age.
"We really invested in the quality of the product, we concentrated on professional qualifications and we became entirely online.
"Renewable Parts was formed in 2014 on the basis that at some point the warranties on all these new turbines will run out and they'll need to buy parts.
"It's like Dingbro for wind turbines.
"I think it's going to become a really significant business."
Mr MacDonald also invests heavily in forestry, taking advantage of Scotland's ideal conditions for growing timber.
He has also given away £1m through the Moidart Trust to help small companies grow and flourish and founded the Caledonian Challenge, which has raised £15m for charity over the last 20 years.
He said he hoped to inspire a new generation of business people with his appearance at Entrepreneurial Scotland's annual conference at Gleneagles Hotel in Perthshire on April 26.
"It's very exhilarating to pull a team together and take a business that other people see as a complete failure and turn it into something valuable," he said.
"I hope I can persuade people that they can grow their business much faster than they think they can."
The conference is supported by principal sponsor Cazenove Capital and by The Courier, Press & Journal and Energy Voice as co-media partners.
Further details about the conference  are available at www.entrepreneurialscotland.com
Recommended for you

"Conveyor belt of projects" needed to ensure workforce transition