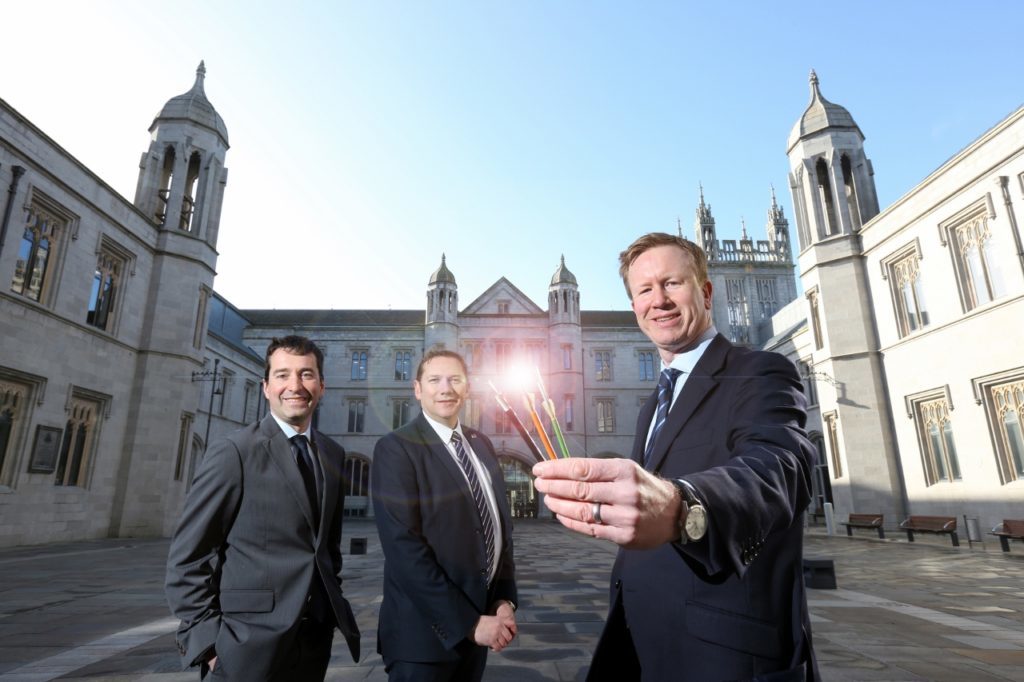 Aberdeen is in line for a £1.4billion windfall from the rollout of superfast broadband across the city, according to economists.
Their new report has set out the potential economic impact that could be unlocked by fibre network provider CityFibre in partnership with mobile phone giant Vodafone.
Business chiefs welcomed the findings, saying they showed the Granite City was putting technology at the heart of an economic growth strategy.
The study by economic consultancy Regeneris quantifies the likely impact to the city from gigabit superfast broadband, which is being rolled out over about three years, for at least the next 15 years.
Every business and house across Europe's oil and gas capital is to have access to the new network.
CityFibre is investing about £40million in the project, with a further sum of around £2million being delivered from City Region Deal funds.
Researchers say Aberdeen's homeowners and the wider property market can expect a welcome boost after a spell of falling house prices. The report says up to £67million could be added to the value of local homes, as access to reliable, high-speed broadband becomes "ever-more critical to buyers".
New technologies using faster broadband speeds, including "smart" transport systems, could add as much as £109million to the local economy too, Regeneris says.
CityFibre chief executive Greg Mesch said: "With a new full fibre network being built beneath its streets, Aberdeen is a forerunner of digital transformation in the UK."
Adrian Watson, chief executive of business group Aberdeen Inspired, said: "Aberdeen's full-fibre transformation is expected to deliver significant economic growth over the next 15 years which will benefit businesses and residents."
Aberdeen and Grampian Chamber of Commerce chief executive Russell Borthwick added: "Technology sits at the heart of the sector diversification strategy for our region."
Conservative city council co-leader Douglas Lumsden, who had a career in IT before being elected last year, said: "The technology in itself is important but it is also about the message we send out to the world.
"Bringing this in says that we are open for business and keen to be among the most advanced cities in the UK. It is pleasing to hear that this report has shown the economic benefits we could expect."
Recommended for you

Exclusive: Hydrasun acquires hydrogen specialist Fuel Cell Systems