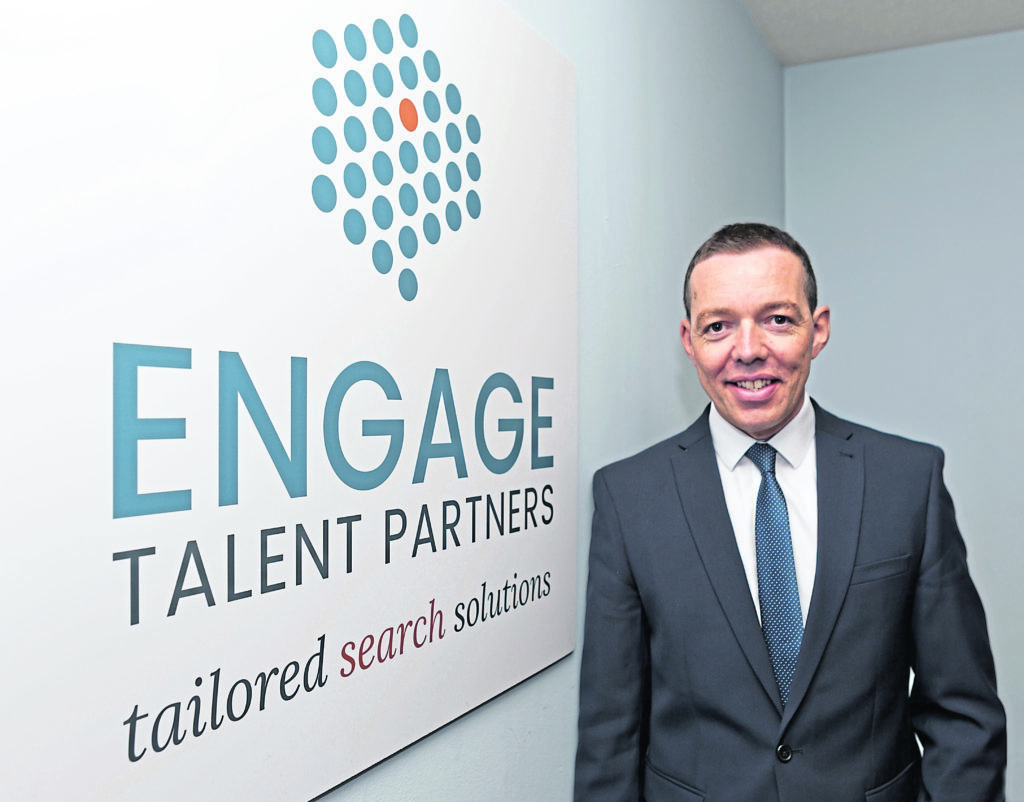 A new business promising "a more joined-up approach" to recruitment has launched in Aberdeen.
Recruitment firms became scarcer in the Granite City during the recent oil and gas downturn.
Scott Leonard, founder and recruitment director at Engage Talent Partners, believes his firm's exclusive partnership model is the way forward in finding the best fit for clients and candidates alike.
The company has already secured projects in Aberdeen, Edinburgh, Great Yarmouth and London.
Mr Leonard was previously associate director with Aberdeen Appointments Agency. He said: "Our approach ensures we don't engage in a race to send CVs to clients. It's a measured, structured approach to find the best person with the right skills for the role, but also one who will also fit into the culture of the business and work well within their new environment.
"It's about much more than dipping into a database and producing a list of names.
"We take into account not only skills and experience but also company culture, personality and team fit."
Client industries for the new firm include oil and gas, manufacturing, food and drink, finance and IT, although it will work in any sector. The Chapel Street business sources mid to senior level management, sales, operations, engineering and business support staff.
Recommended for you

New subsea recruitment firm launches in Aberdeen