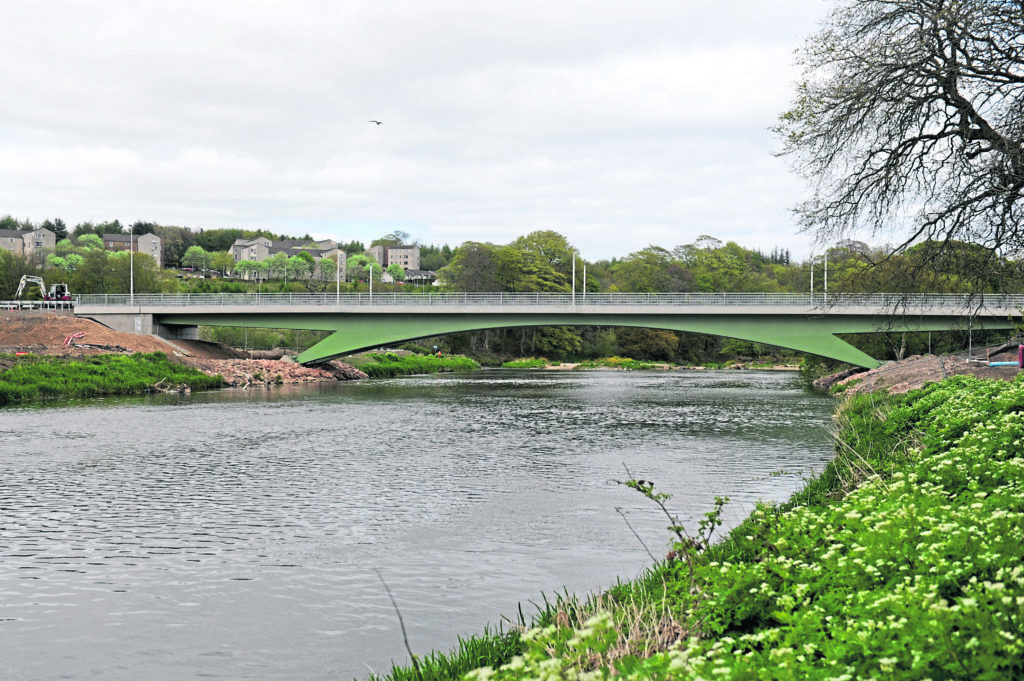 Plans have been unveiled showing potential new transport links across Aberdeen – including another new bridge over the River Don.
Nine options have been drawn up as part of a study examining how to connect new and existing areas of the city.
Areas in line for major development, such as Blackdog – where more than 500 homes are planned – and Countesswells are included in the project, which aims to provide direct links and encourage people to leave the car at home in favour of public transport.
The options include a new ring-road linking Blackdog, Dyce railway station, Kirkhill Industrial Estate, Craibstone Park and Ride and Westhill, with a new bridge over the River Don.
Other options include a direct route between Dubford and Grandhome with a new bridge over the river, and another links the park and ride services at Craibstone, Kingswells and Countesswells with a potential extension to Portlethen and Chapelton of Elsick.
A new circular service linking new developments north of the A93 Aberdeen to Banchory road and Dyce railway station is also out for consideration.
Council transport spokesman Ross Grant explained that the added infrastructure was required to cope with the city's expanding population.
He said: "We are putting public transport, … at the heart of our planning as new developments come forward.
"With these new developments, we want to encourage residents to use public transport and it is important we have those modes of travel available when they arrive.
"Historically, we have heard complaints about infrastructure not being in place to support new developments, and this is our way of getting ahead of that.
"I'd encourage people, and particularly those who live and work in the new areas of development on the periphery of Aberdeen, and in areas of Aberdeenshire close to Aberdeen City boundary, to go online to the council website to view the options and give their feedback."
Aberdeen Donside MSP Mark McDonald last night said he hoped that improvements to the city's public transport network could mean that certain bus routes which have been scrapped are restored.
He said: "It's important that public transport connectivity evolves alongside the big changes to the road network in the north-east.
"I hope that the options presented, while uncosted, present realistic options which can improve the experience of public transport for people in the city.
"And I hope that they might help communities who have lost connections, or faced difficulty in maintaining connections, to see a more regular service restored."
Residents' views were sought in November 2016 for the first phase of the project, and these have been used to shape the study as it progressed.
The council now wants feedback on the final set of options, which are still being appraised and costed.
Visit
https://consultation.aberdeencity.gov.uk/planning/aberdeen-cross-city-transport-connections
to take part in the study.
Recommended for you

New report shows nearly £16 billion of investment pouring into north-east