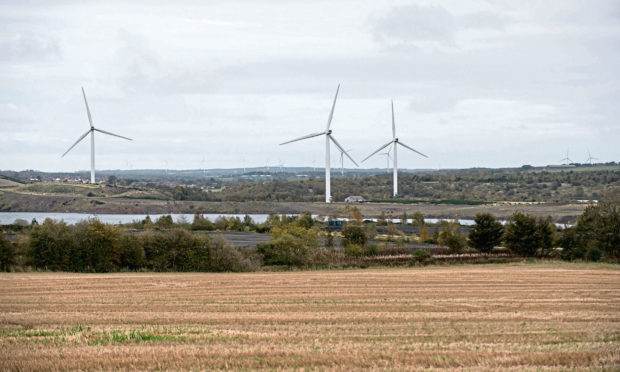 Funding has been secured to push ahead with two major energy projects in Fife and at Grangemouth.
The new London-based owners of Brockwell Energy Limited said they intended pressing ahead with plans to transform the former Westfield mining site in Fife by progressing proposals for a new energy from waste facility.
Pioneer Point Partners (PPP), who bought Brockwell from owners Hargreaves Services in a deal backed by global investment group Davidson Kempner, said it was also commited to the Earls Gate waste-to-energy project at Grangemouth.
PPP added that development funding was also being made available to continue planning for the "nationally significant" 270MW North Kyle wind power scheme.
In total, the development value of the three projects is in the order of £800 million.
Rupert Shaw, a partner at PPP, said the Brockwell acquisition presented a perfect opportunity to build a significant energy portfolio.
"We are delighted to have secured this deal," Mr Shaw said.
"This investment reflects our belief in the Brockwell team and the quality and focus of their development portfolio.
"At a time when there is such volatility and uncertainty in the UK energy markets this will provide us with an excellent platform to capitalise on any opportunities that arise."
Alex Lambie, chief executive officer of Brockwell, welcomed the new ownership structure.
"We are delighted to have secured the support of highly motivated investors of the quality of Pioneer and DK," he said.
"The knowledge and strategic interest in the energy space from two such experienced investors will complement the energy and commercial experience of the Brockwell team.
"The creation of this new energy business in Scotland is a reflection of the Scottish Government's continuing support for renewable energy."