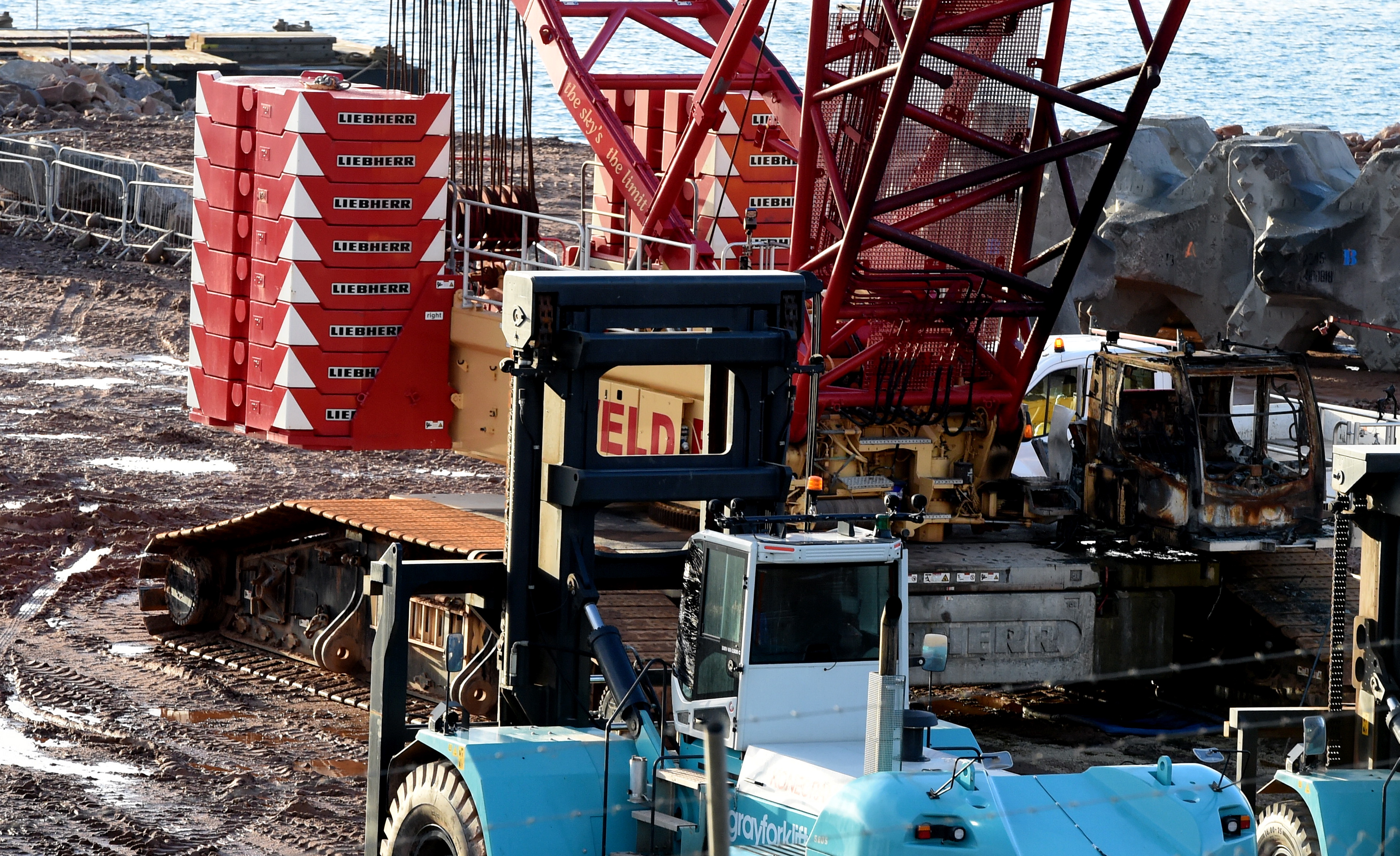 A vandalism spree that started with a crane being set on fire at the £350 million Aberdeen Harbour expansion project on Boxing Day has continued into the new year.
Police and fire fighters were called to the scene of a significant blaze at the major development at Greyhope Road on Wednesday, December 26.
The fire destroyed the cab of the crane and smoke damage affected other parts of the area.
As well as causing severe damage to the construction equipment including the crane, a number of other vehicles had also been vandalised.
Police have launched an investigation into the criminal acts, however since Boxing Day a number of other incidents in the area have been reported to officers.
Fences and electrical items have been damaged as well as several other acts of vandalism around the harbour project.
A spokesman for the multi-million-pound development said security has been stepped up.
Detective Sergeant Graeme Skene said: "We are following several lines of inquiry. These are mindless crimes and won't be tolerated."
The £350 million development is currently scheduled to be completed by 2020. It has been designed with larger cruise ships in mind, increasing the size of vessels that can berth in Aberdeen and eliminating the need for operators to ferry passengers ashore – which developers hope will bolster the region's tourism industry.
Yvonne Cook, the head of tourism development at Visit Aberdeenshire, previously said the new harbour expansion would be a "game-changer" for the north-east.
The travel agent Ramsay Travel revealed at the end of last month brand new routes which will be operated by Cruise and Maritime Voyages from the new harbour.
The six routes will include voyages around Britain, as well as trips to St Petersburg, Norway and Iceland, and will run between August and October 2020.
Anyone with information about the wilful fire-raising and other incidents is urged to phone the police on 101, or Crimestoppers anonymously on 0800 555 111.
Recommended for you
X

Results at SengS owner show market picking up