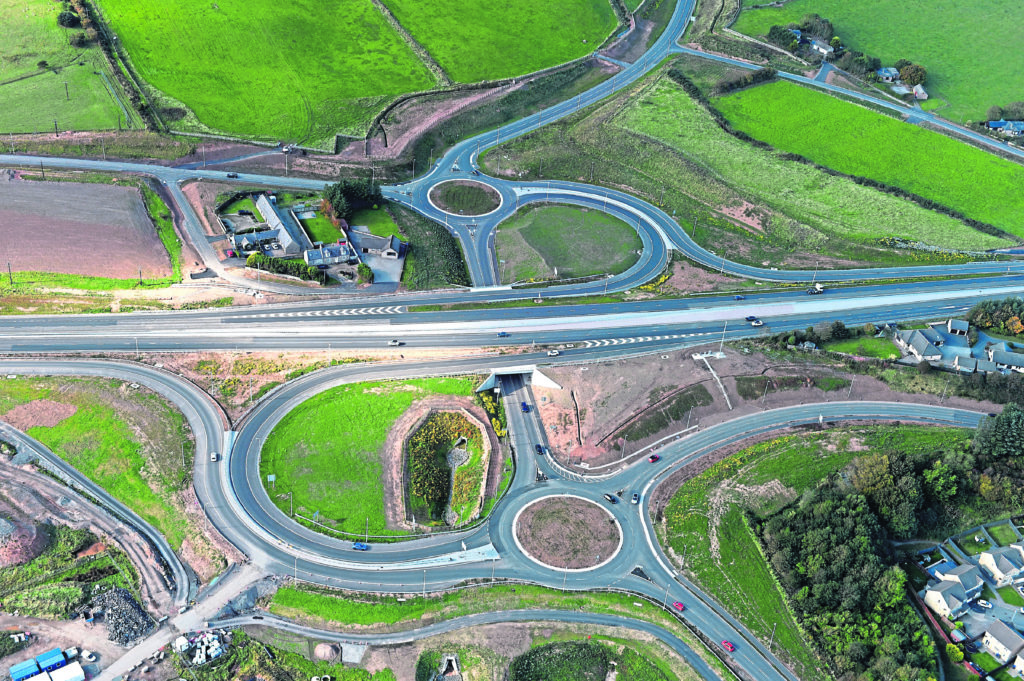 New bus services were launched yesterday to help business travellers and holidaymakers cut down their travel time to get to the city airport.
The new 747 and 757 buses will provide a faster way for rural dwellers to get to Aberdeen International Airport using the new AWPR bypass as part of the route.
The 747 will run an hourly service for most of the day running between Montrose and Ellon on the new road.
The route will run from Montrose to Stonehaven before arriving at the Kingswells Park and Ride stop and then the airport.
It continues on to Ellon and some journeys will also extend to Cruden Bay and Peterhead.
Stagecoach has also introduced the 757 service to link the airport with Portlethen and Newtonhill.
The new services will reduce travel time by around half.
People catching the bus in Montrose can now take the 747 direct to Aberdeen airport, a journey of one hour and 21 minutes.
Previously, the trip required two buses and took around two hours and 50 minutes.
Managing director for Stagecoach North Scotland, David Liston, said the company had received a lot of support for the new services during public consultations.
And Aberdeen Donside MSP Mark McDonald was among those welcoming the news during yesterday's launch at the city airport.
He said: "Improved connectivity to the airport will be absolutely crucial in terms of boosting passenger numbers and improving people's overall view of how easy it is to get to and from Aberdeen airport.
"Also, the fact that it's connecting a number of communities, which traditionally have had difficulty connecting to the airport, in a much easier and a much quicker fashion, it ticks all the boxes.
"I think people will be attracted to some of these communities because of their connectivity.
"In the past people have tended to look at where they want to live on the basis of how easy it is to get to certain things, and the airport is one of those things.
"It's going to be a big plus for those communities."
Ellon and district councillor Isobel Davidson said it would simplify travel for customers.
She said: "Having a bus service that takes people directly to the airport will be a great asset to the area.
"With the AWPR and with better connections, I think it makes the Ellon area a more attractive place to live.
"It just makes getting about much simpler."
Nestrans director Derrick Murray said: "We are delighted to see the new bus services introduced today taking advantage of exactly what the AWPR was built for, improving cross-city journey times for the towns in Aberdeenshire."