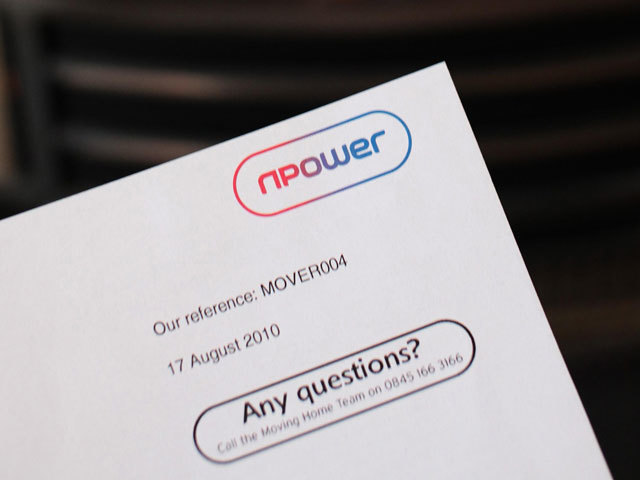 Energy giant Npower has swung to a loss at the start of 2019 after shedding another 102,000 customers and taking a hit from the energy price cap.
The Big Six provider, which is owned by German group Innogy, fell to a 45 million euro (£39 million) underlying loss for the three months to March 31, against earnings of 43 million euros (£37 million) a year earlier.
UK retail revenues dropped 5.6% to two billion euros (£1.7 billion).
Npower – which called off its planned merger with rival SSE in December – saw its residential and commercial gas and electricity customer base drop to 3.97 million, down from 4.07 million a year ago.
It comes after the provider lost more than 650,000 customers in 2018.
The ongoing loss of customers, together with the Government's recently introduced default tariff price cap and redundancy pay provisions amid a restructuring plan combined to impact first quarter earnings, according to the group.
Npower plans to cut around 900 jobs from its near 6,400-strong workforce in the course of this year, having started talks with staff and unions in February.
Innogy also reiterated its previous warning the UK trading woes are set to contribute to a plunge in group retail earnings over the full-year.
It is forecasting retail earnings to fall to between 300 million euros and 400 million euros (£260 million to £347 million) in 2019, down from 654 million euros (£568 million) in 2018.
The figures show the pressure on Npower amid a competitive market for the big energy providers, who have also been stung by the energy price cap.
Figures on Monday from British Gas owner Centrica and E.On made for painful reading, with both suffering steep customer losses and earnings woes.
SSE and Npower abandoned the merger of their retail operations in December, blaming "challenging market conditions" and the Government's price cap, introduced last July to end rip-off standard variable tariffs.
Innogy had planned to combine Npower with SSE's UK household energy and energy
services business and list the new supplier on the London Stock Exchange.
Innogy took a 1.5 billion euro (£1.3 billion) writedown on Npower in full-year results in March after failing to secure its merger with rival SSE last year.