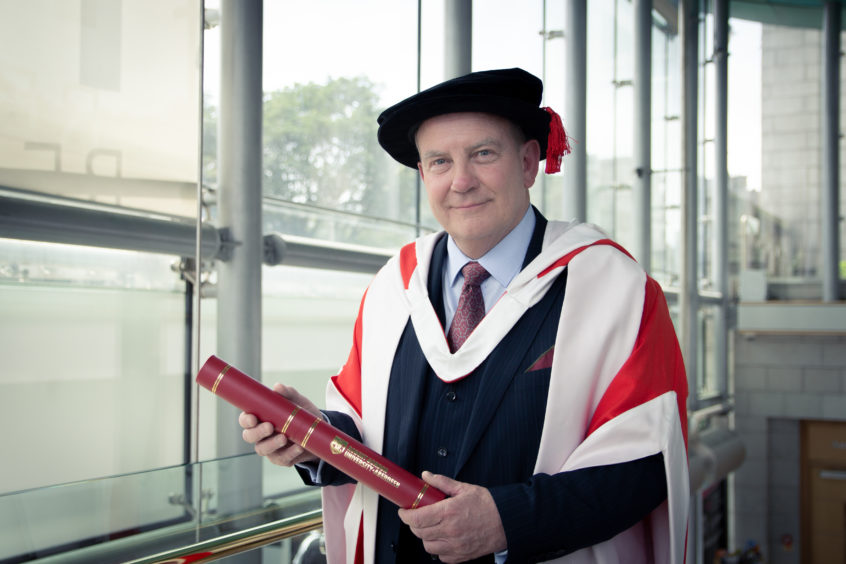 Cnooc International's UK boss has received an honorary degree from the Robert Gordon University (RGU) in Aberdeen.
Ray Riddoch is managing director of Cnooc's UK business and senior vice-president for Europe and Africa, as well as being an alumnus of RGU's Institute of Technology.
He was awarded an honorary Doctor of Technology by the university.
Mr Riddoch has more than 35 years' experience in the industry and was last year awarded an OBE for his services to the sector and appointed as a Burgess of Aberdeen.
RGU principal, professor John Harper said: "Ray's contribution to the UK's oil and gas sector is significant. For over three decades, he has supported the growth of this key industry, overseeing the development of major oil and gas fields that have had a substantially positive impact on the UK's economy.
"Ray's links with RGU are strong – he is a double alumnus of the university, and a valuable member of many of the industry organisations that we work with – so we are extremely proud to honour him in this way."
Mr Riddoch is also a former firector of the Scottish Chamber of Commerce and was in 2017 appointed a fellow of the Energy Institute and HRH Prince of Wales' Ambassador in Scotland for business in the community.