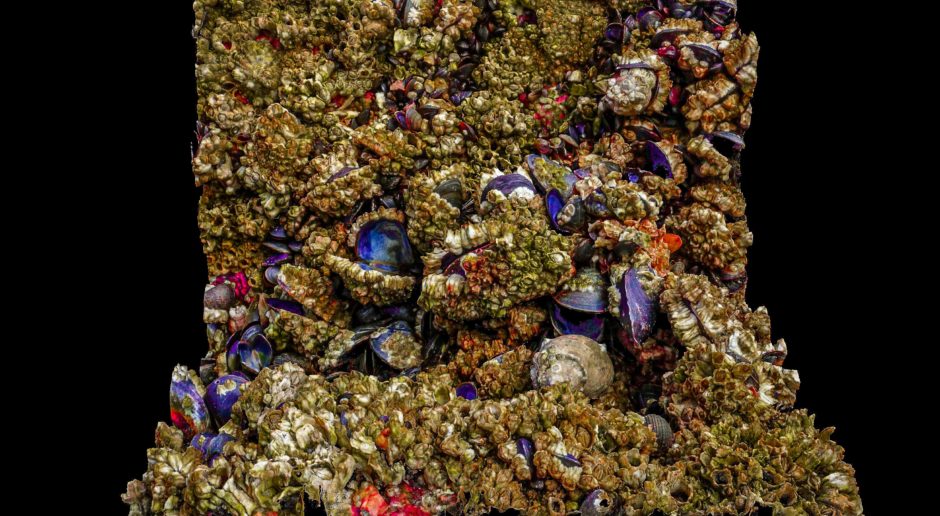 Stunning images of the north-east coastline created by the director of a subsea scanning firm will be showcased at a prestigious photography exhibition.
The breathtaking visuals depict a wreck that lies within the Ythan Estuary at Newburgh and a rock pool on Cruden Bay beach.
They were created by Chris Harvey, photography enthusiast and co-founder of Dyce-based Viewport3.
Mr Harvey's work has been shortlisted for the Royal Photographic Society's (RPS's) Science Photographer of the Year award.
His entries will go on display at the Science Museum in London from October 7, with the winners to be announced on the same day.
Viewport3, launched in 2017, specialises in scanning subsea infrastructure and creating incredibly detailed and accurate 3D images which assist energy companies with inspection and maintenance work.
But the firm's reach has spread beyond the energy sector. Viewport3 recently got involved in prominent US explorer Tim Taylor's mission to document and account for the locations of the 52 American submarines lost in the Second World War.
Viewport3 turned more than a day's worth of video footage of the USS Grunion, wrecked off Alaska in 1942, into visuals that could be conveniently studied by researchers, archaeologists and history buffs.
Commenting on his RPS award shortlisting, Mr Harvey said he was driven by a desire to combine his technical knowhow with his passion for photography.
He said: "I am an avid and enthusiastic photographer, whether I'm at work or not.
"At evenings and weekends I spend quite a lot of time exploring the nooks and crannies the north-east coast has to offer, looking for the unusual to photograph.
"What fascinates me, now that I can 3D scan whatever catches my eye, is the geometry that becomes apparent when creating a 3D version of the object from photographs – shapes within shapes are revealed, truly altering the perspective of an object.
"I am very much looking forward to seeing my entries on display in the Science Museum in the excellent company of the other shortlisted candidates."
Recommended for you

Subsea 'innovator' honoured at awards following 40-year career